India Sees Rapid Increase In Swine Flu Deaths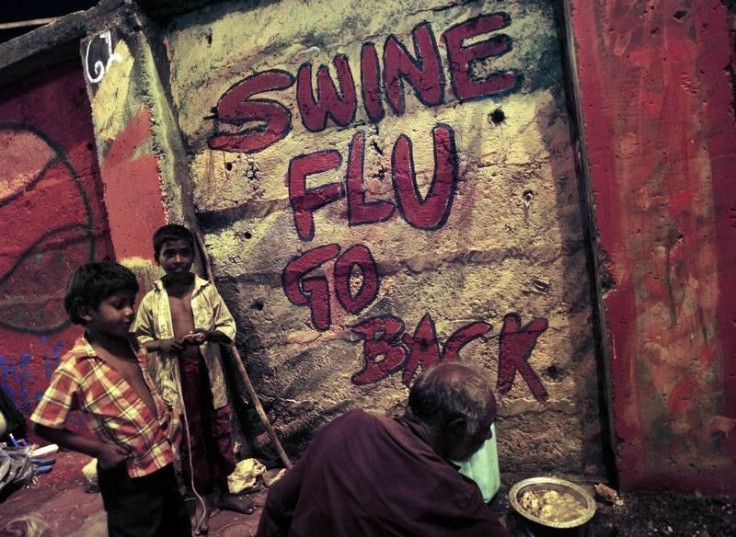 NEW DELHI (Reuters) - India has seen a sharp rise in the number of swine flu deaths and reported cases this year, prompting officials to investigate the cause and step up efforts to combat the virus.
The H1N1 virus caused 485 deaths in India between Jan. 1 and Feb. 12, additional health secretary Arun Kumar Panda told reporters on Friday.
He said more than 6,000 people had tested positive for the virus during that time.
"There is no explanation or reason," Panda said. "We will ask states to investigate why the number of cases is rising."
In 2009-10, the H1N1 swine flu pandemic spread from central Mexico to 74 other countries including India, killing an estimated 284,000 people, according to the U.S. Centers for Disease Control and Prevention.
More than 2,700 died in India of swine flu between May 2009 and December 2010. Last year, India recorded 218 swine flu-related deaths and 937 cases, down from 2013, when 699 died.
On Wednesday the government said it had placed an order to increase the national stock of diagnostic kits to test for the virus. Authorities are also procuring 10,000 additional masks and 60,000 doses of the anti-viral drug Oseltamivir.
The government plans to draft guidelines for vaccination of healthcare workers. Panda, however, dismissed reports there was any widespread shortage of medicines to fight swine flu.
Panda said there were usually more H1N1 cases in winter and he expected the number to drop in the coming weeks.
"It is a matter of worry, but not a matter of panic," said a health ministry official, who did not wish to be named.
By Aditya Kalra
(Editing by Krista Mahr)
Published by Medicaldaily.com