Infectious Disease Scorecard Reveals America's Best, Worst States For Disease Prevention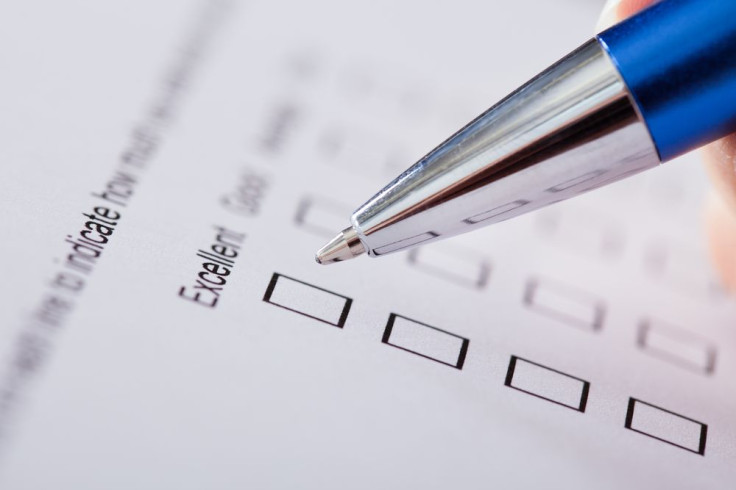 A new report from two public health groups suggests that budget cuts, outdated information systems, and other administrative shortcomings currently keep a majority of states from optimizing the prevention and control of infectious diseases.
The annual "Outbreak: Protecting Americans From Infectious Diseases" scorecard published by Trust for America's Health (TFAH) and the Robert Wood Johnson Foundation (RWJF) rates U.S. states' on 10 key indicators of disease control. These factors include flu rates, vaccine trends, HIV/AIDS prevention, public health funding, as well as protocols for antibiotic resistance. The 2013 report shows that a majority of states meet five or fewer of the standards set forth by health groups.
States were rated on a scale of one to 10 — one point for each achieved standard. 2013's assessment showed a high of eight in New Hampshire and a low of two in Georgia, Nebraska, and New Jersey. Overall, 17 states scored above five and 33 states scored below six.
A problem recorded across several states is the continued underreporting of health care-associated infection (HAI) — infections acquired during treatment for other conditions. These infections can spread rapidly within hospitals and place a significant burden on local public health. However, only two-thirds of states require that health care facilities report such outbreaks to Health and Human Services (HHS) agencies.
"Approximately one out of every 20 hospitalized patients will contract an HAI. Risk of infection increases if a person is having invasive surgery, if they have a vein or bladder catheter, if they are on a ventilator or are on a prolonged course of antibiotics," organization officials wrote in their report. "There were an estimated 98,987 deaths due to HAIs in 2002, the last year an official estimate was released."
In addition, many states are still struggling with chronic underfunding. The $577 million cut sustained by the Centers for Disease Control and Prevention (CDC) between fiscal years 2012 and 2013 is emblematic of the sweeping austerity measures that continue to problematize many key aspects of state-level policy. At a media briefing, TFAH Executive Director Jeff Levi told reporters that a majority of states reported significant drops in funding in fiscal years 2011-2012 as well as 2012-2013.
That said, the TFAH and teh RWJF are confident that the scores will help improve policy. By illuminating these key issues, the report makes it possible for officials to develop individualized strategies targeting each state's particular set of vulnerabilities. Levy concluded, "when [public health workers] have the tools they need, they do crucial work and do it very well."
Published by Medicaldaily.com