Influenza 2011-2012 Season: Where to get a Flu Shot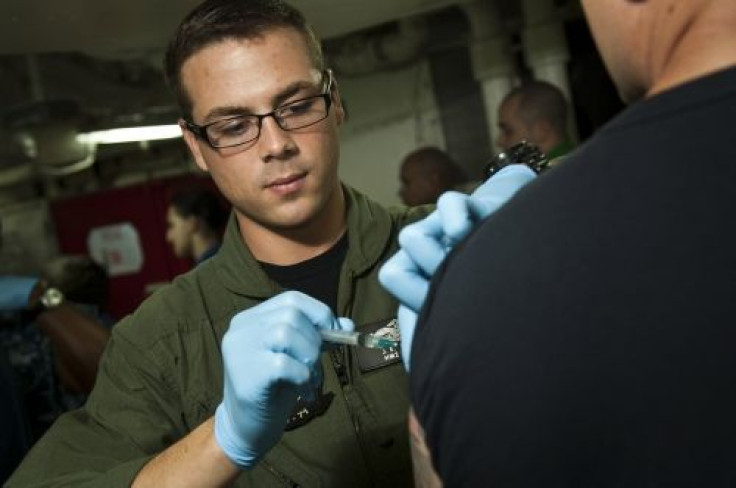 The U.S. Government has launched the flu vaccine finder for the 2011-2012 Influenza season, a tool powered by Google that only requires the input of a zip code.
The Flu Vaccine Finder - available at www.flu.gov - provides locations of pharmacies, supermarkets and clinics across the 50 states including maps, full addresses, operation hours and telephone numbers for people to find their best option.
At the end of September, U.S. health officials urged Americans to get the flu shot, especially pregnant women and children and said there are more than 85 million doses of influenza vaccine already available in the country.
Manufacturers project as many as 166-173 million doses of flu vaccine to be produced this year, according to the U.S. Centers for Disease Control.
Authorities have increased awareness of flu shot to avoid the risks of an influenza pandemic in the country that two years ago caused thousands of deaths including an estimated 1,280 of children.
Published by Medicaldaily.com