International Female Orgasm Day Makes Brazil Even Hotter, Raises Sexuality Awareness In The Country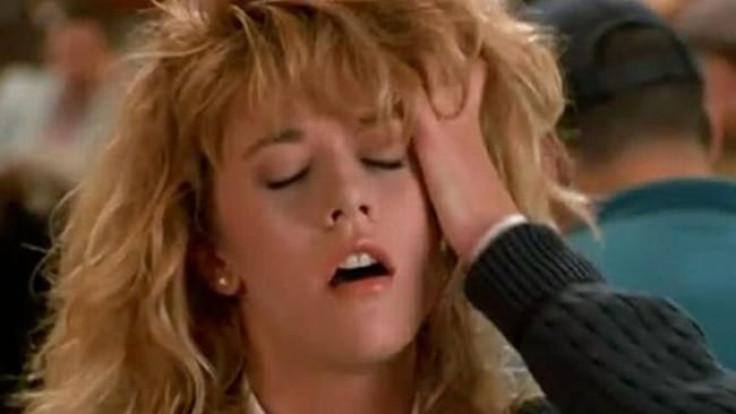 If you're anything like the curious onlooker who watches Meg Ryan's character climax uncontrollably in the iconic scene from When Harry Met Sally, International Female Orgasm Day will probably make you want to have what the women in Brazil are having.
Día Internacional del Orgasmo Femenino — or International Female Orgasm Day — occurs each year on August 8 as a holiday meant to celebrate female sexuality. Started by Brazilian councilman Arimateio Dantas in the town of Esperantina, the holiday began as a way for Dantas to repay some of the sexual debts he had accrued from his wife, according to Postiar.com.
The holiday, which is officially recognized by the country, has larger aims than merely encouraging sexual pleasure. While that is, admittedly, a significant component, International Female Orgasm Day was designed to help women explore their sexuality in a culturally accepting environment.
Often, through popular culture's stigma, lack of knowledge, or entrenched taboo, female orgasms largely occur less frequently than male orgasms.
According to the Kinsey Institute, an organization that strives to advance sexual health and knowledge worldwide, one study showed 75 percent of men and 29 percent of women always have orgasms with their partner.
Kinsey also explains that many "men are more likely to orgasm when sex includes vaginal intercourse," according to the National Survey of Sexual Health and Behavior, while "women are more likely to orgasm when they engage in a variety of sex acts and when oral sex or vaginal intercourse is included."
What's more, research has shown a major shift in the way adolescents develop attitudes toward sex, both in its practice and permissiveness.
In one Kinsey study, according to the authors of The Social Organization of Sexuality: Sexual Practices in the United States, "fewer than 6 percent of American women born before 1911 reported that, before they were nineteen, they engaged in premarital sexual activity (including, but not limited to, intercourse) leading to orgasm."
That figure has climbed to 71 percent of Americans having sex before their 19th birthday, according to one estimate; however, that total does not detail if the sex led to orgasm.
Nonetheless, such a statistic highlights the larger goals of International Female Orgasm Day, which, hopefully, will continue causing women to see their sexually liberated cohorts and say, "I'll have what she's having."
Published by Medicaldaily.com