Intervention Phone Calls May Save The Lives Of Suicidal Patients, Reduce New Attempts, Trial Finds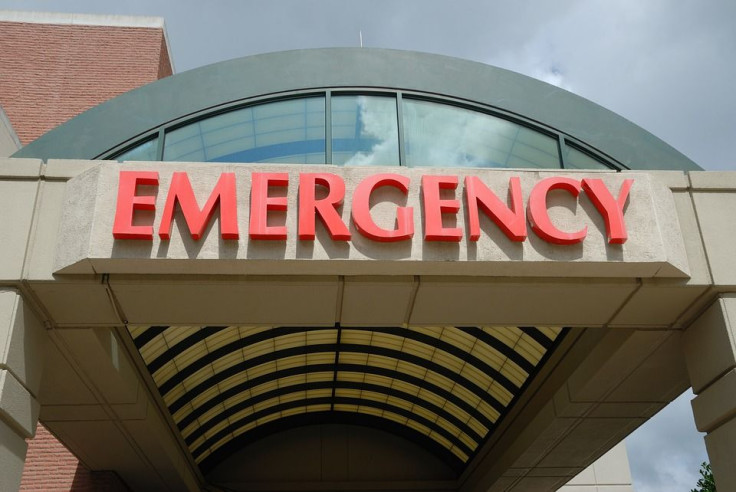 A simple phone call as part of an intervention may be enough to deter some suicidal patients from attempting to kill themselves in the future. A new study, published in JAMA Psychiatry, found Emergency Department (ED) patients who received a multifaceted intervention that included follow-up telephone calls resulted in a 30 percent reduction in future suicide attempts.
Read: What Suicide Notes Reveal: Professor Studies Last Letters To Understand Why People Take Their Lives
"We were happy that we were able to find these results," said study author Ivan Miller, in a news release. "We would like to have had an even stronger effect, but the fact that we were able to impact attempts with this population and with a relatively limited intervention is encouraging."
The year-long clinical trial, led by Brown University and Butler Hospital psychologist Ivan Miller, involved 1,376 adults in eight locations across the country. All of the patients either attempted suicide or said they had engaged in ideation within the week prior to their ED visit. Suicide ideation refers to thinking about, considering, or planning suicide.
The trial took place in three different phases. In the first phase, nearly 500 of the patients received the ED's usual treatment. In the second phase, 377 patients got an additional suicide screening. In the third phase, about 500 patients received the experimental intervention that involved safety planning information and phone calls. The brief calls were with trained providers at Butler Hospital in Providence, R.I., who would discuss a range of information including suicide risk factors, personal values and goals, and problem solving.
All of the participants also received assessment phone calls throughout the year-long trial period. Regardless of phase, if the subjects demonstrated a suicide risk during their assessment, they were connected to a national suicide prevention hotline.
The researcher's data showed the number of suicide attempts and proportion of people attempting suicide declined significantly in the intervention group compared to the phase one group.
"This is a remarkably low cost, low tech intervention that has achieved impressive results," study co-author Dr. Michael Allen, said in a press release.
In their paper, the authors note that because the intervention group received a combination of efforts, they cannot identify the impact that each effort, for example phone calls, had on the reduction of suicidal behavior.
Suicide is one of the leading causes of death in the United States, claiming the lives of more than 44,000 people in 2015, according to the Centers for Disease Control and Prevention. Regardless of gender, age, or race, anyone can be at risk. According to the National Institute of Mental Health, people who are most at risk usually share certain characteristics. Some of the main risk factors are depression, chronic pain, family violence, having guns or firearms in the home, having recently been released from prison or jail, and being exposed to others' suicidal behavior.
See also: Most Suicidal Teens Sought Medical Advice Within A Year Of Death, Study Shows
Chances Of A Repeat Suicide Attempt Drop With New Therapy Plus Regular Therapist Letters
Published by Medicaldaily.com