IVF Success Rates Decline The Older Women Get, But Is More Successful With Egg Donation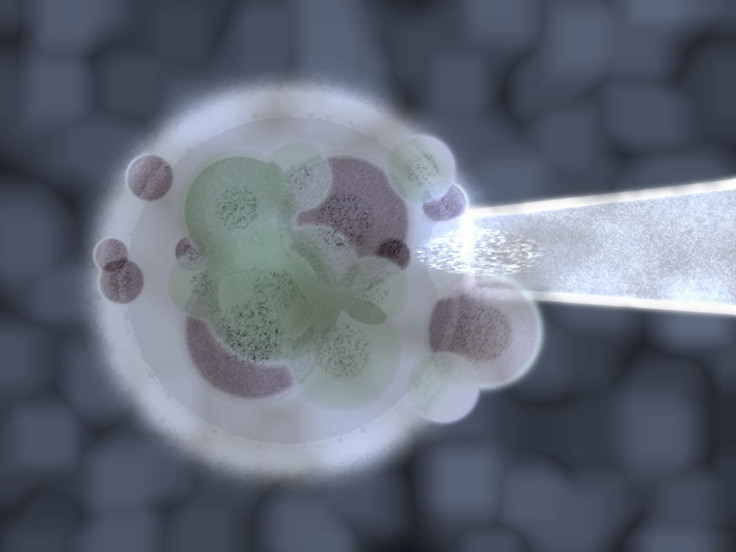 In vitro fertilization is complicated reproductive technology. Women with ideal circumstances have a success rate of 40 percent or higher, RESOLVE reported, while the majority of women face success between 20 and 35 percent. As women get older, this rate of success significantly decreases. But a new, first-of-its-kind study presented during the European Society of Human Reproduction and Embryology's annual meeting may have found a solution within egg donation.
In her clinic, Dr. Marta Devesa, lead study author from the Hospital Universitari Quiron-Dexeus in Barcelona, Spain, found the live birth rate among women seeking IVF dropped from 23.6 percent when they were about 38 years old to 1.3 percent when they are 44 and older. Devesa says this dilemma is "defining the efficiency of using the patient's own eggs for treating according to her age." Since no definitive studies have been done on these older women, clinics don't know to discourage, or at least talk with, women about the risk attached to using their own eggs.
In which case, Devesa analyzed all the IVF treatments performed at the Dexeus clinic between 2000 and 2012, which consisted of 4,195 women and 5,841 cycles of IVF. Devesa and her team calculated the live birth rate — a baby born from freshly retrieved eggs, not frozen eggs in subsequent cycles — according to a patient's age and the number of eggs initially retrieved. Conducting the study this way, Devesa said, would "provide a real-world model for predicting the chance of success in older patients."
The results showed the live birth rate significantly decreased with age, and these rates were not much higher in cycles where a lot of a woman's eggs had been retrieved and frozen. The study did, however, find "the main contribution of embryo freezing was in increasing the live birth rate in the fresh cycle, and not in the frozen embryo transfers."
Even though some older women saw success with IVF, the rates are further increased if women consider egg donation; it may be the general stand-by quality, not quantity. RESOLVE explained using donor egg isn't just ideal for women of a certain age, but also for women who have previously failed multiple cycles of IVF, and "women carrying transmittable genetic abnormalities."
"Indeed, women of 44 or older should be fully informed about their real chances of a live birth and counselled in favor of oocyte donation," Devesa said. "This is what probably explains the higher rates of oocyte donation in the USA than in Europe. But in Europe, Spain is probably one of the countries where oocyte donation is more widespread."
Source: Devesa M, et al. European Society of Human Reproduction and Embryology 31st Annual Meeting. 2015.
Published by Medicaldaily.com