Jakafi, Incyte's Pancreatic Cancer Drug, Boosts Survival Rate In Mid-Stage Trial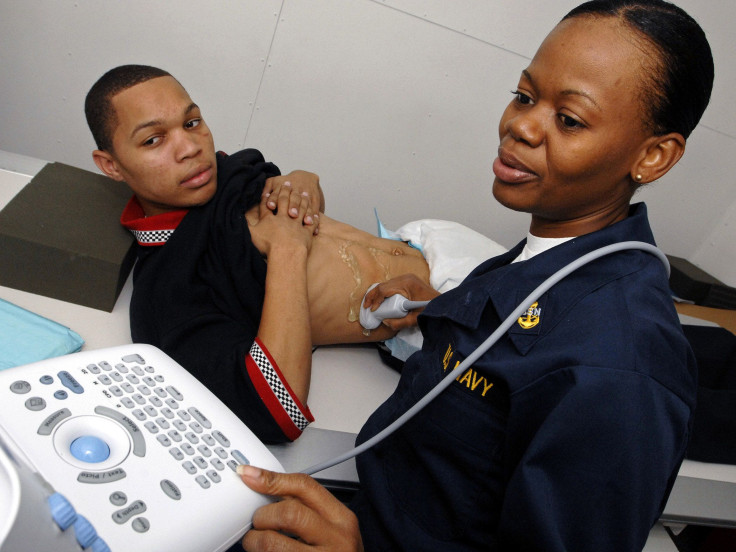 The lifetime risk of developing pancreatic cancer is about one in 78 for both men and women. As the fourth-leading cause of death from cancer in the United States, 95 percent of people with pancreatic cancer die from it, reports CNN. Even though tumors would be most treatable during the early stages of most cancers, there are usually no symptoms in the beginning of pancreatic cancer. Jaundice and abdominal pain are the most common signs of pancreatic cancer with more than half of patients reporting these pains when they first go to their doctors, says Cancer Research UK. These frequently felt pains tend to be discovered during the advanced stages of this cancer due to a lack of general screening tools for early detection.
The National Cancer Institute says that pancreatic cancer can be controlled through removal by surgery, if found before the cancer has spread. Research for treatment of pancreatic cancer continues to increase as Incyte Corp's pancreatic cancer drug, Jakafi, was found to boost the survival rate of patients during Phase II trials.
Jakafi, the already U.S. Food and Drug Administration (FDA)-approved drug to treat blood cancer, has proven to be an effective treatment for late-stage pancreatic cancer patients. Currently, ruxolithinib, the drug's generic name, is the first and only product approved by the FDA for myelofibrosis (MF), fibrosis of the bone marrow.
Analysts from Incyte did an analysis prior to the trial in a subgroup of patients who were identified as most likely to benefit from the drug treatment. In Phase II of the trial, the six-month survival rate of patients getting Jakafi along with chemotherapy was 42 percent. The six-month survival rate of the subgroup of patients who were just treated with chemotherapy alone was 11 percent.
The data from the mid-stage trial provides evidence of a potentially effective treatment for final-stage pancreatic cancer patients. "…JAK inhibition is active in this disease and suggest a demonstrable survival benefit in a well-defined group of patients with refractory metastatic pancreatic cancer who can be identified without the development of a companion diagnostic test," said Paul Friedman, Incyte's president and chief executive, reports PharmaTimes. The researchers observed durable tumor responses in patients who were taking the drug. In addition, there was a significant improvement in body weight compared to the placebo group.
The U.S. isn't the only country who wants to capitalize on the drug. Switzerland already markets the drug through the Swiss drugmaker Novartis AG. Incyte earned $54.1 million from Jakafi and expects about $220 million to $230 million in revenue for 2013, reports Yahoo!.
Published by Medicaldaily.com