Less Than 50,000 Americans Have Enrolled In Healthcare.gov Plans: Is Obamacare Doomed?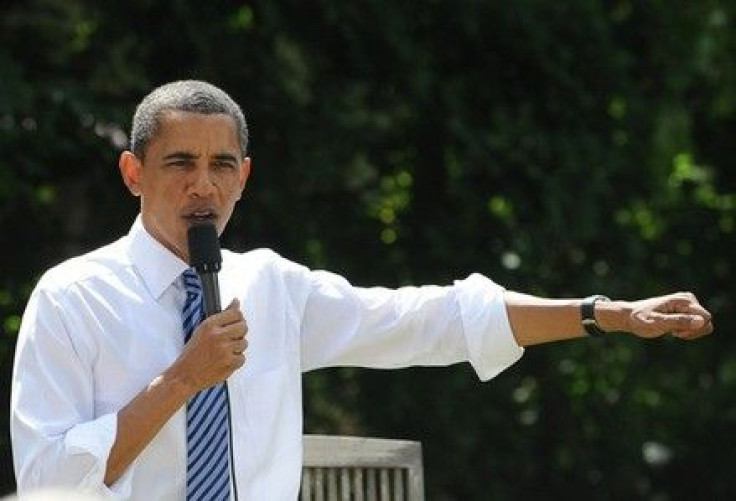 A figure disclosed on Monday showed that only about 40,000 Americans have signed up for health insurance under the Affordable Care Act ("Obamacare") since enrollment in Healthcare.gov opened on October 1, leaving some to speculate whether the Act, which has faced strong opposition from Republicans in Congress, is doomed to fail.
According to The Washington Post, the numbers reveal that a "tiny fraction" of the Obama administration's anticipated enrollees were able to successfully enroll in plans during the first six weeks of the online marketplaces. The target was 500,000 for October. Though the numbers released by The Post are unofficial, Dept. of Health and Human Services (HHS) Secretary Kathleen Sebelius said that she knew early enrollment numbers would likely be low due to continued website glitches.
"I can tell you our early enrollment numbers are going to be very low," Sebelius testified last week, in front of the Senate committee.
But low enrollment numbers don't necessarily mean the new health care reforms won't be successful. The numbers are steadily rising despite the glitches, which experts in the field say is a very good sign.
"Given the problems we have witnessed and experienced, that [40,000 to 50,000] number is actually higher than I expected," Cliff Gold, chief operating officer of CoOportunity Health, a nonprofit insurer, told The Wall Street Journal. The organization has seen its daily enrollments increase since October 1. "We're encouraged that the numbers are going up, but it's still not a seamless experience by any means."
The White House hopes to have fixed all of the problems with the website by Dec. 1, which leaves ample time for uninsured Americans to enroll in the marketplaces by the March 31 deadline. An estimated seven million Americans are expected to gain quality, private health coverage through the Affordable Care Act.
"We are working 24-7 to ensure that the site is working smoothly for the vast majority of users by the end of November," Chris Jennings, deputy assistant to the president for health policy, told CNN. "We are also continuing to pursue additional avenues by which people can enroll, such as direct enrollment through insurance companies that will help meet pent-up demand."
Perhaps Obamacare isn't doomed just yet, but the bad publicity due to the ongoing Healthcare.gov failures is not boding well for the administration. President Obama's approval rating dipped below 40 percent this month — the first time in two years.
In all, though, the president remains optimistic.
"When people are using this to get coverage and everybody is feeling pretty good about all the choices and competition that they've got, there are going to be a whole bunch of folks who say, 'yes, I always thought this provision was excellent,'" Obama said, according to the Huffington Post, predicting that his name won't always be attached to the landmark legislation, especially once people start seeing how much it benefits the American people. "I voted for that thing. You watch. Once it's working really well, it will not be called Obamacare."
Official enrollment data is expected later this week.
Published by Medicaldaily.com