Listeria Outbreak: Death, Preterm Delivery Reported; FDA Recalls Peaches, Nectarines, Plums Linked To Infection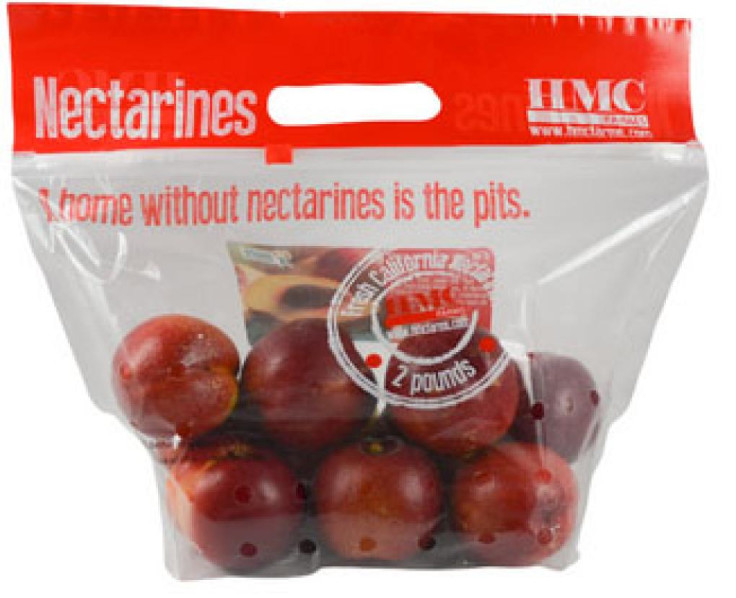 Eleven cases of Listeria infection, including one death and a premature delivery, have been reported across seven states, the Centers for Disease Control and Prevention (CDC) revealed Monday. The outbreak has been linked to the consumption of peaches, plums and nectarines.
Listeria is a serious infection caused by the bacterium Listeria monocytogenes that spreads through contaminated food. The symptoms vary depending on the person infected and the affected body part. Pregnant women infected with Listeria may exhibit symptoms such as fever, muscle aches and fatigue. People may also experience headaches, a stiff neck, confusion, seizures, and loss of balance.
Pregnant women are 24 times more likely to get the infection than others. Newborns, the elderly and those with weakened immune systems are also at higher risk.
In the latest outbreak, three cases each were reported from California and Florida, while others were from Colorado, Kansas, Illinois, Michigan and Ohio. The death was reported in California, the CDC said in a news release.
Health officials believe the actual number of infected people may be higher than the reports since many people who recover without medical care do not get tested for Listeria.
An investigation by the U.S. Department of Food and Drug Administration (FDA) revealed that the infections were linked to whole peaches, plums and nectarines sold by California-based HMC Farms. The company recalled the items sold in retail stores between May 1 and Nov. 15, 2022, and between May 1 and Nov. 15, 2023.
People have been asked not to sell or serve the recalled fruits or food made with them.
"Although the recalled fruit is no longer available in retail stores, consumers may have frozen the recalled fruit at home for later use. Consumers are urged to check their freezers for the recalled fruit, not consume it, and discard it," the FDA said in a news release.
The CDC is also investigating a salmonella outbreak, which sickened at least 43 people, linked to contaminated whole and pre-cut cantaloupes. The agency has issued a recall for products from three brands: Malichita, Vinyard and Aldi.
Published by Medicaldaily.com