Lower Back Pain Accounts For One-Third Of Work-Related Disabilities Worldwide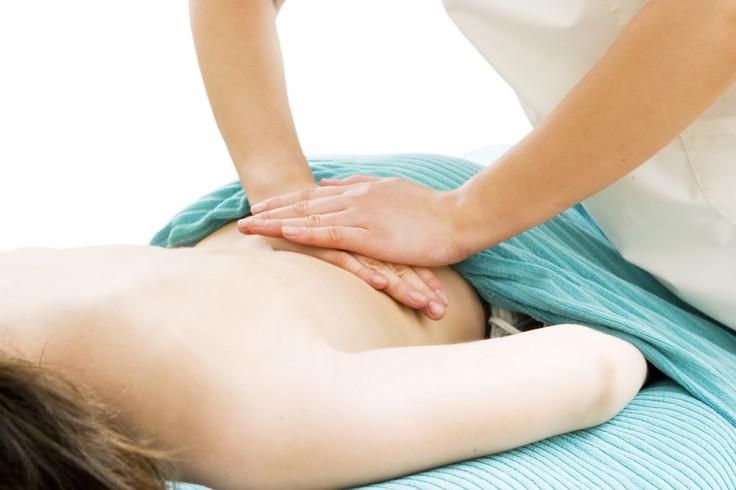 New estimates suggest that lower back pain (LBP) now accounts for a third of all work-related disability worldwide, underscoring the need for higher ergonomic standards in industries like agriculture.
The new review, which is published in the journal Annals of the Rheumatic Diseases, found that people aged 35 to 65 had the highest risk of developing the disability. "LBP arising from ergonomic exposures at work is an important cause of disability," the researchers wrote. "There is a need for improved information on exposure distributions and relative risks, particularly in developing countries."
To investigate, the researchers reviewed data from the Global Burden of Disease 2010 study, an exhaustive assessment of disabilities and ill health arising from all conditions in 187 countries. Work-related disability was measured as disability adjusted life years, or DALYs — years of life lost due to premature death and years of life lived with disability.
They found that out of 66.2 million DALYs recorded worldwide by the GBD study, nearly 22 million were caused by work-related LBP. The most significant risk factors were jobs involving heavy lifting, forceful movement, awkward positions, and vibration. The largest numbers of DALYs were recorded in areas with the highest population — Asia, North America, and the Middle East.
"The burden was considerable in both sexes, all age groups and all regions," the researchers explained. "The absolute burden increased considerably from 1990 to 2010 in line with population increases and an aging population, but decreased an average of 14% when calculated on a per capita basis.".
Lower Back Pain
According to the Mayo Clinic, back pain is very common in the U.S., with most of the population experiencing at least some degree of pain during their lives. For most cases, doctors recommend over-the-counter analgesics. Some patients also find relief in alternative therapies like acupuncture and yoga.
Another therapy that has proven effective is osteopathic manipulation. In a study published in 2013, researchers from the University of North Texas Health Science Center found the method highly effective — especially in people with severe symptoms, who may otherwise seek out costly surgery and other invasive treatment.
Source: Driscoll T, Jacklyn G, Orchard J, Passmore E, Vos T, Freedman G, Lim S, Punnet L. The global burden of occupationally related low back pain: estimates from the Global Burden of Disease 2010 study. Annals of the Rheumatic Diseases. 2014.
Published by Medicaldaily.com