Fighting Malaria With 'Social Vaccine': Mom's Knowledge About Disease Can Lessen Baby's Risk Of Infection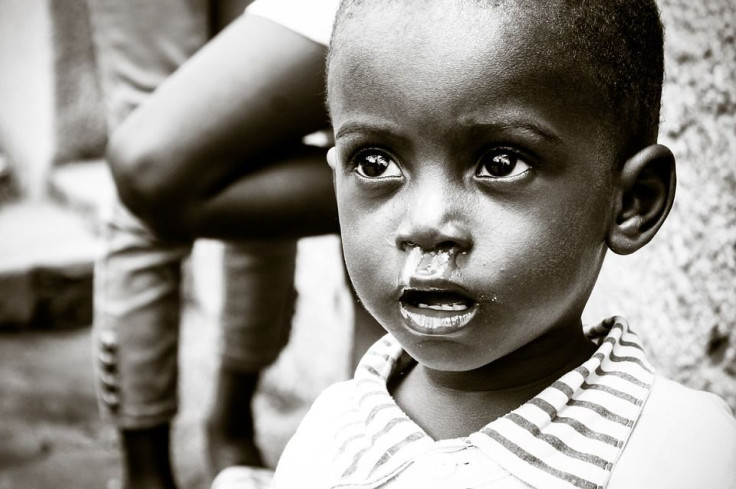 Every year, millions of dollars are spent searching for a way to eradicate malaria, but new research suggests the answer may be much more simple and far more cost-effective. Researchers from the University of Alberta believe a mother's education can greatly improve the impact of the life-threatening disease.
In the study, published in the journal Pathogens and Global Health, scientists tested more than 600 children for malaria. All of the children lived in the Democratic Republic of Congo — a country that's been called "the least feasible for malaria elimination in the world" — and were between the ages of two months and five years old. The children's parent or guardian were assigned to fill out information about their demographics, socioeconomic status, maternal education, bed net use, and recent illness involving fever.
Read: Vaccine For Malaria Research 2017: First Large-Scale Vaccine Trial To Begin In Africa Next Year​
The authors found that the more education a mother had, the lesser chance their child would be infected with malaria, a preventable disease.
"This was not a small effect. Maternal education had an enormous effect--equivalent to or greater than the leading biomedical vaccine against malaria," said senior author Michael Hawkes, in a news release.
Their findings emphasize the results of previous studies that have shown the importance of a mother's education in reducing disease and the death of children under 5 years old in other countries.
Of the 647 total children in the study, 123 tested positive for the malaria. The author's data analysis revealed mothers with no education had the highest prevalence of children with malaria — 30 percent. As level of education increased, the prevalence of malaria decreased. Mothers who indicated they'd received education beyond primary school, had a 15 percent prevalence of malaria in their children.
Read: Malaria Deaths Rising In Angola As Health Crisis Spreads
"It doesn't take a lot of education to teach a mom how to take simple precautions to prevent malaria in her child. All it takes is knowing the importance of using a bed net and knowing the importance of seeking care when your child has a fever," said study co-author Cary Ma. "These are fairly straight forward, simple messages in the context of health and hygiene that can easily be conveyed, usually at an elementary or primary school level."
Bed nets, also called mosquito nets, are treated with insecticides that kill mosquitoes and other insects. This method of protection has proved to be effective in protecting against malaria, which is transmitted to people through the bites of infected Anopheles mosquitoes.
About 3.2 billion people across the world, spanning 106 countries and territories, live in areas with known malaria transmission, according to the World Health Organization. In 2015, the disease caused 429,000 deaths, a majority of which were children under the age of five in Sub-Saharan Africa. In Africa, a child reportedly dies every minute from malaria.
See also: Mosquito-Repellent Soap Invention Seeks To Wash Away Africa Malaria Threat
Glioblastoma Treatment Breakthrough: 'Untreatable' Brain Cancer Tumor Stabilized With Malaria Drug
Published by Medicaldaily.com