Marijuana Is Officially Legal in Washington, Colorado Next Up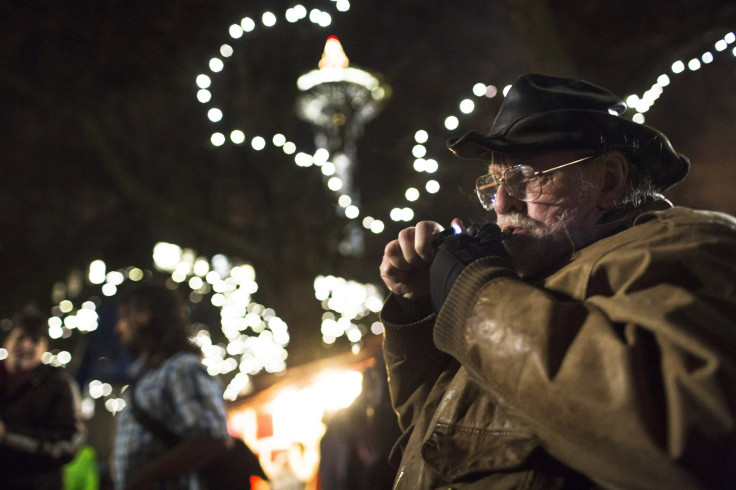 All eyes in the nation are on Washington and Colorado as they attempt the maneuver the complications inherent in legalizing marijuana. One month after a voter initiative in Washington state, marijuana is now legal. Colorado smokers may need to wait up to a month for the governor to weigh in on its legalization.
The legalization is a huge win for advocates gunning for marijuana legalization who say that the war on drugs has been a huge failure. Medical marijuana has been legal in the state since 1998. In addition, police forces have declared marijuana to be their lowest priority since 2003. For years, police have looked the other way during the annual Hempfest.
When marijuana officially became legal, many supporters smoked underneath the Space Needle. Even though the law says that it is still illegal to smoke marijuana in public, no citations were made. Seattle's own police suggested that people looking to "get baked" should order a pizza and watch The Lord of the Rings trilogy.
Marijuana was also made legal in the state of Colorado following a voter initiative on Election Day in November. Governor John Hickenlooper has a 30-day window to formally add the initiative to the state's constitution. The governor cannot veto a voter-approved change to the Constitution, but state officials say that the governor may be waiting for cues from the federal government on the matter.
The federal government still classifies marijuana as a prohibited substance. In the past, they have raided many medical marijuana dispensaries in states where they are legal. The fuzziness between the states' view and the federal view is making this situation one in which many people need to tiptoe.
Constitutional scholars note that, in situations where the states' laws contradict the federal laws, federal laws win out. While Washington state has made it legal to possess up to an ounce of marijuana, it is still illegal to grow or sell it. Therefore, many marijuana enthusiasts will need to still receive their supply from the "Weed Fairy".
Both Colorado and Washington need to establish a way to regulate the supply, and to make the substance legal for adults.
Meanwhile, on the East Coast, New Jersey has opened its first medical marijuana dispensary in Montclair. Dubbed by the New York Times as the suburban Park Slope, Montclair now hosts the only dispensary in a state where medical marijuana has been legal for three years. Many wonder whether the opening of the dispensary will lead to the legalization of marijuana. Only time will tell.
Published by Medicaldaily.com