Los Angeles Sued Over Crackdown on Medical Marijuana Shops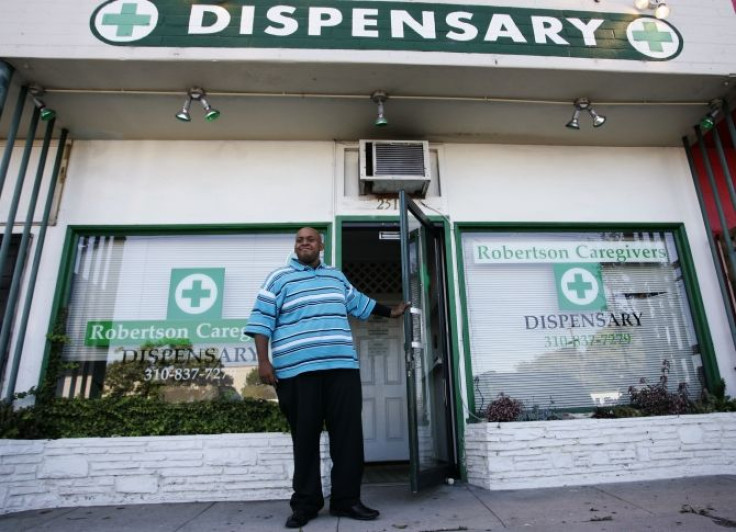 A medical marijuana trade group and 11 patients sued the city of Los Angeles on Friday, seeking to block enforcement of an ordinance that would shut down most of the city's storefront pot dispensaries in three weeks.
The lawsuit, which says users are protected by California's 1996 legalization of medical marijuana and the U.S. Constitution, seeks an immediate injunction to keep Los Angeles officials from shuttering dispensaries starting on September 6.
The plaintiffs also hope to ultimately overturn the ban in Los Angeles, home to more pot shops than any other U.S. city, in litigation that marks the latest battle in a chaotic fight over medical marijuana that has sometimes pitted federal, state and local officials against each other.
"The medical marijuana center of the globe is L.A. just as much as the movie capital of the globe is L.A.," said Marc O'Hara, executive director of Patient Care Alliance, which filed the lawsuit in Los Angeles Superior Court. "There are more dispensaries here than in the rest of the country."
City officials estimate there are some 750 registered dispensaries in Los Angeles and as many as 200 more without proper registration.
The Los Angeles City Council voted 14-0 in July to close down storefront medical marijuana shops in what Councilman Jose Huizar, who introduced the measure, called a "gentle ban" because it allowed for the drug to be cultivated and shared by groups of three patients or caregivers.
"Relief is coming in the form of having a more focused and intense crackdown on these dispensaries that cause problems in our neighborhoods," Huizar said at the time. Earlier this month authorities sent letters to store owners telling them to close by September 6 or face fines and jail time.
State rules governing the distribution of medical marijuana remain fuzzy and judges and appeals courts have issued sometimes conflicting rulings on municipal attempts at regulation.
Huizar said in response to the lawsuit that a recent California appeals court decision had sided with Los Angeles over its efforts to rein in pot shops and was confident the "gentle ban" provided sufficient access to medical marijuana.
Patient Care attorney Arthur Hodge said the Los Angeles' ordinance amounted to an outright ban because it was impractical for groups of three people or less to cultivate medical-grade marijuana.
California became the first U.S. state to decriminalize medical marijuana in 1996 and was followed by 16 other states and the District of Columbia.
The law has caused friction with the federal government, which classifies cannabis as an illegal narcotic and makes no exemption for medicinal uses. Federal authorities under the Obama administration have sought to crack down on dispensaries in California and elsewhere in the U.S. West.
Hodge said he hoped for more clarity on the issue from the California Supreme Court, which he believes may take up the issue early next year.
"I hope that the Supreme Court comes down on our side and we can return to a compassionate approach," he said. "There shouldn't be a collective on every corner. I'm the first to say that. But this is an overreaction. It's throwing the baby out with the bath water."
@ 2012 Thomson Reuters. All rights reserved.