Mayo Clinic Performs Its First Facial Transplant; Life-Changing Surgery Took More Than 50 Hours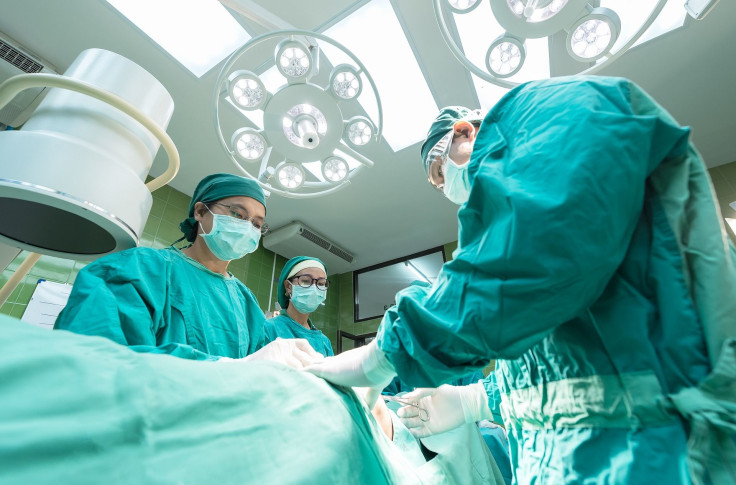 After a decade-long road to recovery, 32-year-old Andy Sandness received the Mayo Clinic's first-ever face transplant. A skin graft that replaces either all or part of a patient's face with that of a donor's, face transplants are used for patients with severe injury or deformity.
After more than 50 hours and with the help of 3-D printing, Sandness' nose, upper and lower jaw, palate, teeth, cheeks, facial muscles, oral mucosa, salivary glands and skin were restored, according to Fox News.
Read: Man Sues After Botched Surgery To Correct Penis Curve Shortens 3 Inches Off Male Member
"A face transplantation is a combination of so many other procedures that we do, including eyelid surgery, jaw surgery, facial nerve surgery," says Dr. Samir Mardini, who led the operation, in a video on the hospital's YouTube channel.
According to the Mayo Clinic, it took three years for medical staff to prepare for the operation. In the video, Dr. Brooks Edwards, M.D., says the procedure took nine surgeons and more than 40 operating room staff to complete. They rehearsed more than 30 times.
The hospital says only a few dozen face transplants have been attempted and that Sandness' case might have been the most advanced. Almost every tissue beneath his eyes needed repair. Following the initial surgery in June 2016, Sandness underwent a second operation several months later to refine his appearance and improve tongue function.
Suffering from depression, Sandness attempted suicide in December 2006, reports CBS News. He survived the self-inflicted shotgun blast but it destroyed his face. His jaw and nose were gone; only two teeth remained.
The young oil field worker says in the video it's a decision he deeply regrets.
"I was stupid," he reflects. "I made the wrong choice. And now I'm paying for it for the rest of my life."
Read: Organ Donors: What Happens To Your Body After Death In Organ Donation
Unsurprisingly, the cost of facial transplants is high. MedicalXpress writes the procedure can reach upwards of $700,000. Who covers the burden is unclear as the industry wrestles with whether or not facial transplants are considered research or regular care. The news website says that Sandness' operation wasn't covered by insurance and was financed by donor from the hospital's transplant center.
To tackle policy issues, the United Network for Organ Sharing (UNOS) is planning a conference surrounding this murky debate.
"It's time to come together and really ask the question, 'Is this going to become a standard of care?'" says Dr. Scott Levin, to MedicalXpress. The University of Pennsylvania surgeon also heads the UNOS panel on this topic.

For patients like Sandness, who no longer feels the need to hide his appearance, this decision can be life-altering.
"I just feel like a normal person," he says of his new look. "Nobody asks any questions. Nobody stares."
See Also:
Plastic Surgery Latest: What Are The Most Popular Cosmetic Procedures Around The World?
Snapchat Surgery 2016: Watch This Doctor Perform Surgery Recorded In Real Time On Wearable Spectacles​
Published by Medicaldaily.com