Becoming A Vegetarian: New Documentary 'The Veg Effect' Explores Why People Swap Meat For Vegetables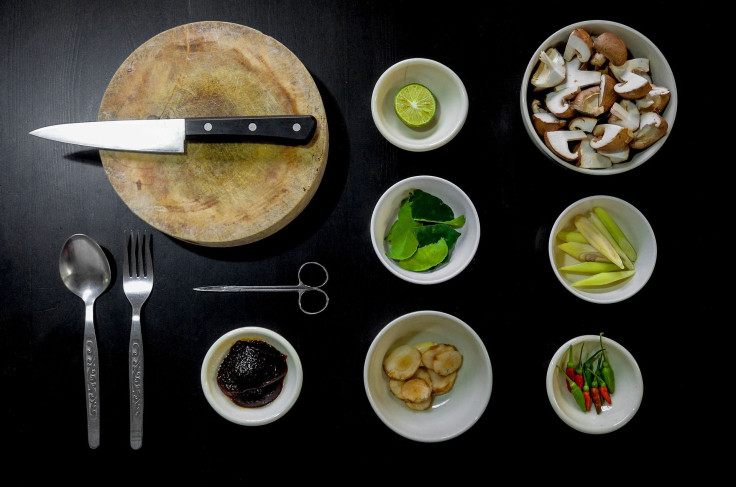 What do a hip hop artist, stuntwoman, tap dancer, butcher, and beer brewer all have in common? They embrace vegetarian cuisines, each for their own reasons. A new documentary series, "The Veg Effect: When Less Meats More" unveils the lives of vegetarians, and why they chose to cut meat from their diets, whether they did so permanently, occasionally, or just on Meatless Mondays. Only 2.5 percent of the American population is vegetarian, and these people are motivated by everything from health to love of their family.
"Discussing your food choices with another person is an intimate act," explained the film's director Alison Klayman, an independent filmmaker. "It's sometimes hard to explain to someone why you do or don't eat meat, which is why I hope this film will resonate with people. It's become close to my heart."
The film examines the personal lives of five individuals who get creative to incorporate healthy meals by Morning Star Farms, a veggie food company that incorporates plant-based proteins to help support a healthy body and planet. Asking why a person chooses to reduce their meat intake, the filmmakers dive headfirst into their personal lives, upbringing, and career path.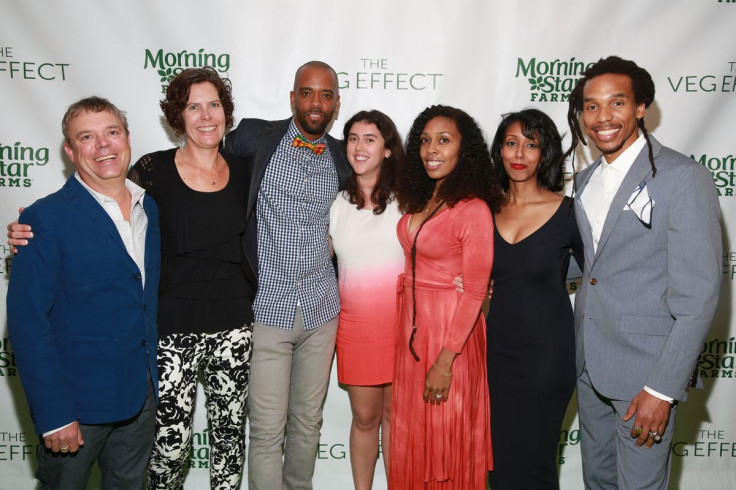 The documentary takes viewers through each of the featured characters' lives, from the California butchers who close shop on Meatless Monday to the tap dancer who fell in love with a vegetarian. There's also the hip hop artist who developed gout in his early 20s, turned to vegetarianism and soon after added "health and wellness" to the official 10 Elements of Hip Hop.
"My lifestyle was party life," said STIC, the vegan hip hop artist featured in the documentary. "I definitely wasn't born Mr. Green Thumb. Health is what turned me to plant-based living but it didn't stop at health. You gotta be comfortable in your lifestyle and you gotta be the best you."
Then there's the stuntwoman who chose to cut out a substantial amount of meat from her diet in order to stay fit and strong as she tosses and tumbles across movie sets. Lastly, viewers meet the local Colorado beer brewer who is proudly raising his young daughter with vegetarianism. But through it all, each character explains their decision with clarity and purpose.
"It's really difficult to just wake up one day and say, 'I'm never eating meat again.' That's like quitting smoking," Dave Thibodeau, the beer brewer from Colorado, explains in the documentary. "Consciously I was like, I gotta make a change. I'm clearly not going to stop drinking beer."
Inspiring a Meat-Less Lifestyle
Before the documentary premiered, sustainable-restaurant owner and chef of The Meatball Shop Daniel Holzman, prepared and fed guests chipotle black bean crumble meatballs and explained his own reason for dishing out meat-less meatballs.
"The veggies at The Meatball Shop are the part of the menu that inspires the most creativity because it's the area we get to play with and change all the time," Holzman told Medical Daily. "The meatballs are pretty much the same all the time so the chefs get to have fun with the vegetables, so it's been part of the restaurant forever."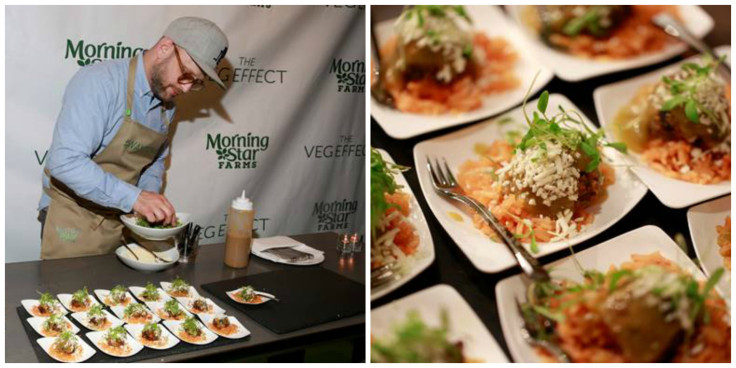 Americans consume an average of 270 pounds of meat every year, a 50 percent increase since 1950. But Meatless Monday, the day of rest for the documentary's butchers, gives people 52 chances a year to embrace healthier behaviors, even if it's just a momentary divergence from their otherwise meat-laden week. If every American adult ate a meatless meal instead of one with meat, the country could save 114,000 acres of land, which adds up to 136 New York City Central Parks.
"When Meatless Monday was coined we thought it's a little weird for The Meatball Shop to jump on the meatless bandwagon, but it was something we were excited about," Holzman said. "Vegetables give us so much to work with so it gave us the opportunity to show people what we could do."
By providing healthier options for Americans, restaurants owners like Holzman could help reduce heart disease and stroke, limit cancer risk, fight diabetes, and curb obesity. Americans are consuming fewer fruits and vegetables than ever before, with more than 90 percent of their calories coming from processed foods and animal products.
Beyond health consequences lay environmental hazards. Producing just one pound of chicken takes up to 183 gallons of fresh water. In the end, whatever their reasons were, each character found their way to a more environmentally-friendly lifestyle, healthier diet, and happier way of living.
"My parents are from Ethiopia and meat is very much a part of our diet," said Baredu Ahmed, the vegan hip hop artist featured in the documentary. "There's this conflict to just hold on to the culture and make sure we don't get lost in this new world. But I think there can be harmony. I like the way I feel and how it inspires people around me. When someone prepares a meal for you and they're inspired to do that, I think that's a real act of love."
Published by Medicaldaily.com