Medical Tourism Expertise Helps Thailand Cope With MERS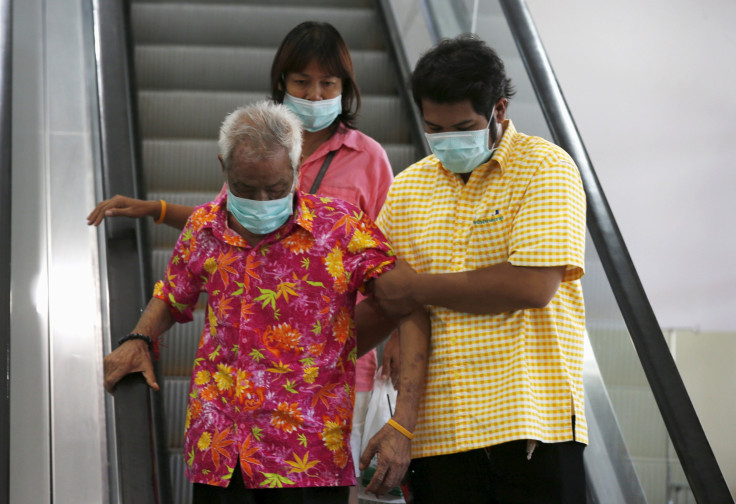 BANGKOK (Reuters) - Thailand's status as a hub for medical tourism could be helping the country contain the spread of Middle East Respiratory Syndrome (MERS), government and health officials said, after confirming its first case of the deadly virus last week.
Tourism accounts for about 10 percent of the Thai economy, and the country is also the top destination in Southeast Asia for patients seeking low-cost, quality healthcare, with an average 1.4 million medical tourists a year, compared with 600,000 for Singapore, a Thai medical tourism association said.
That meant the stakes were high for Thailand when the health ministry reported on Thursday the first case of MERS in a 75-year-old man from Oman, who had traveled to Bangkok for treatment for a heart condition.
South Korea, currently battling the largest MERS outbreak outside Saudi Arabia, reported two more deaths and three new cases on Monday, bringing the number of fatalities to 27 and the total infections to 172.
In Thailand, although authorities said 176 people had been exposed to the MERS patient, Deputy Health Minister Vachira Pengchan said on Monday there were no new cases.
"It is the very fact that we are a travel and medical hub that works in our favor and that allows us to be prepared," Tourism Minister Kobkarn Wattanavrangkul told Reuters.
"It is our experience handling foreign visitors and medical tourists from high-risk regions like the Middle East and South Korea. Thailand is also prepared because we saw what happened in South Korea, we had time."
As well as being a gateway for many of the more than 25 million visitors to Thailand each year, Bangkok is also one of the region's main aviation hubs.
At the city's Suvarnabhumi Airport, face masks were handed out to passengers at the weekend, while Thailand's health and tourism ministers showed reporters thermoscanning equipment and special aeroplane parking bays set aside for flights coming in from high-risk countries.
The airport has ordered heightened screening of arrivals from South Korea and the Middle East, general manager Sirote Duangratana told reporters.
"FLAWLESS" RESPONSE
The unidentified man whom laboratory tests confirmed on June 18 had MERS was a patient at the high-end Bumrungrad Hospital. Popular with international visitors, it says 20 percent of its patients are from the Middle East.
The sick man was later moved to an infectious disease institute. Doctors at Bumrungrad Hospital said on Friday that 58 staff had been quarantined and were under observation.
Prasert Thongcharoen, an advisor to Thailand's Disease Control Department, said he had investigated Bumrungrad's handling of the MERS case and found it to be "flawless".
"They put the patient in an isolation room and everything that was needed for infectious control was done," Prasert said in a telephone interview.
The Geneva-based World Health Organisation, in an e-mailed response to Reuters, also commended Thailand's response.
"Thailand diagnosed and isolated the MERS patient in a designated, well-equipped facility," said Doctor Poonam Khetrapal Singh, regional director, WHO South East Asia Region.
Josef Woodman, CEO of Patients Beyond Borders, a U.S.-based website that offers consumers information about medical travel, said Thailand could see a temporary drop in visitors but, as with the impact of last year's coup, it was likely to be short-lived.
"I believe, as with social and political unrest in Thailand ... a temporary drop in tourism and medical tourism may be experienced, usually with a rapid recovery to normal levels," he said.
Josephine Guillot, 28, a French postgraduate student traveling around Southeast Asia, said she had come to the Bumrungrad Hospital for a health check-up despite knowing that Thailand's first MERS patient was treated there.
"I'm comfortable getting treatment here," she told Reuters. "The news does not deter me."
(Reporting by Amy Sawitta Lefevre and Khettiya Jittapong; Additional reporting by Manuphattr Dhanananphorn, Pracha Hariraksapitak, Kaweewit Kaewjinda and Aukkarapon Niyomyat; Editing by Alex Richardson)
Published by Medicaldaily.com