Mediterranean Diet Fights Dementia Better Than Pharmaceutical Drugs, Experts Say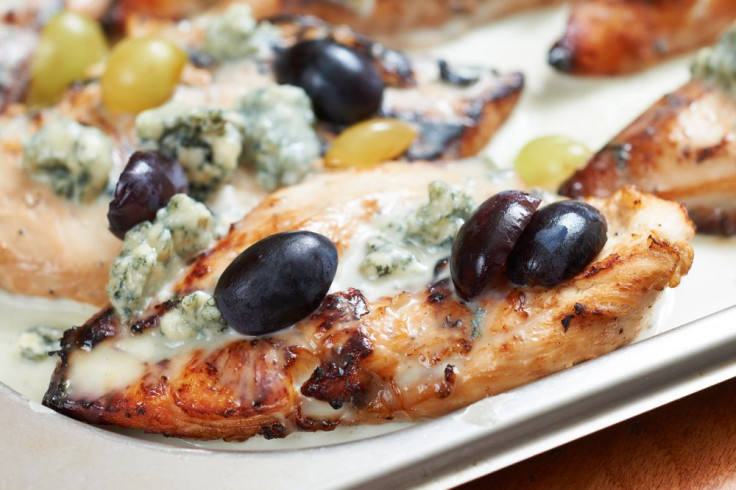 Prevailing nutritional research suggests that a Mediterranean diet can have a protective effect against dementia — but could it rival conventional therapy? According to a number of leading British health experts, the much-praised diet is not only safer, but potentially more effective than the "dubious" drugs currently prescribed against conditions like Alzheimer's disease. In an open letter to the UK Health Secretary, they argue for new treatment protocols for the debilitating syndrome that currently affects about 35.6 million worldwide.
The letter, which features signatories from the UK's Royal College of General Practitioners and National Obesity Forum, charges that sensible dementia care should rely on a series of lifestyle changes rather than pharmaceutical drugs. The cornerstone of the proposed treatment strategy is the Mediterranean diet — a meal plan that emphasizes fresh fruit, vegetables, nuts, fish, and olive oil. "We hope this crisis can be seen as an opportunity towards a real policy change, namely towards a Mediterranean diet, rather than towards the dubious benefits of most drugs," the physicians wrote, referring to the alarming predictions released ahead of the G8 Dementia Summit in London this week.
Simon Poole, the physician who organized the letter, hopes that the message will help illuminate the severe limitations of many pharmaceutical drugs. In the end, all comes down to shifting the focus from intervention to long-term prevention. "[Pharmaceutical companies] talk up their medicine and then it is very often a damp squib," he said, speaking to the Daily Mail. "We want some sort of focus on prevention. Educating all generations, including our children, in the importance of a good diet in maintaining health in old age is a project which will take years but is absolutely essential.
"We are calling upon policymakers to not only support the care and treatment of those who are already suffering from dementia but to make significant investments in work which will see benefits beyond the period of one or two parliaments," he added.
Last week, Alzheimer's Disease International (ADI) released figures suggesting that rising life expectancies will result in a threefold increase in global dementia cases by 2050 — from 44 million to 135 million. However, many public health experts believe that if the age of onset is delayed by as little as five years, this figure would be cut in half. Several studies suggest that a Mediterranean diet could contribute to this goal.
"The evidence base for the Mediterranean diet in preventing all of the chronic diseases plaguing the western world is overwhelming," Cardiologist Aseem Malhotra told reporters. "Policymakers and the public need to know that such a diet is far more potent than the often dubious benefit of many medications and without side-effects."
Published by Medicaldaily.com