Megaburgerpizza: 14 Ounces Of Burger Patties Sandwiched Between 2 Pizza Pies, Plus 4 Other Over-The-Top Fast Foods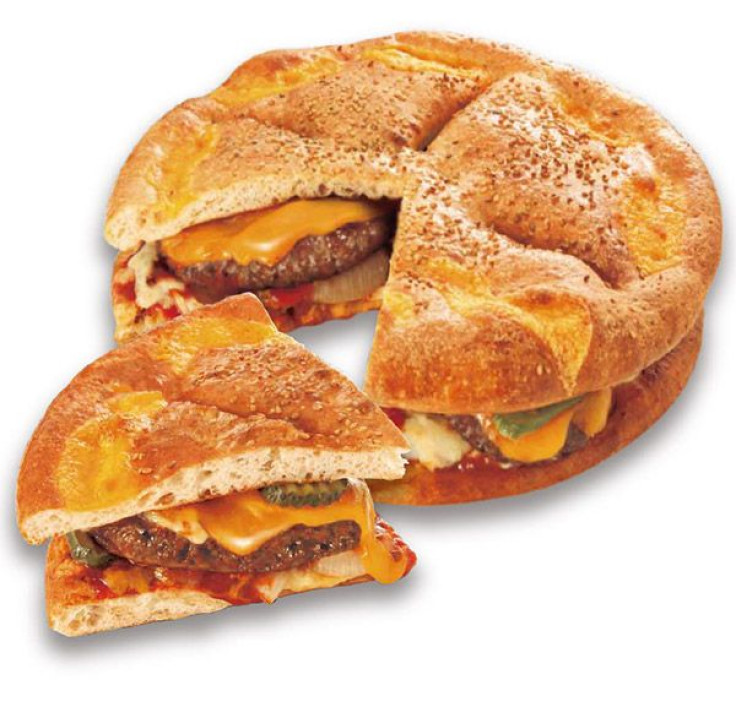 Look no further — the end-all be-all of junk food concoctions has been created and dubbed the Megaburgerpizza. Unfortunately for American gourmands, the calorie-filled treat is only available in Japan. But, maybe that's a good thing.
Advertised as 400 grams, or 14 oz., of beef patties covered by two 11-inch pizza pies, the Megaburgerpizza is clearly not a nutritious suggestion. But with toppings that include pickles, onions, cheese, ketchup, and mustard, who could resist giving it a try?
The 2.65-lb. fast-food behemoth is sold exclusively at Pizza Little Party in Japan from Sept. 1 to Nov. 22 for ¥2,580 ($26). Here are some more unconventional fast-food Frankensteins you have to see to believe:
Published by Medicaldaily.com