Men With Restless Legs Syndrome 'More Likely To Die Early,' Says Harvard Medical Researcher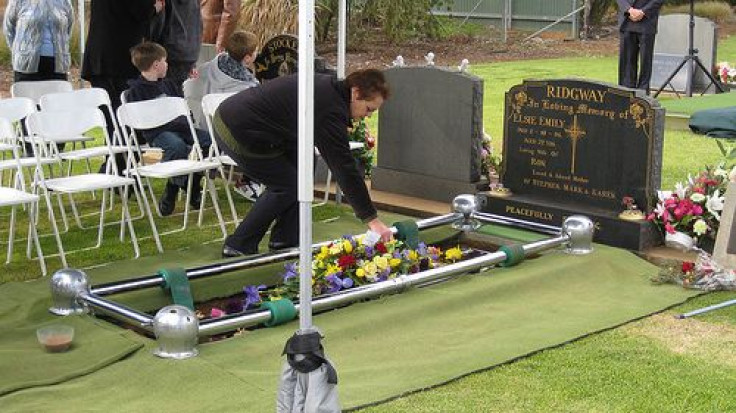 Compounding the litany of medical disorders already linked to restless legs syndrome (RLS), researchers have now concluded that men suffering from RLS should be concerned about early death.
Harvard University researchers examined nearly 20,000 men and concluded that those with RLS had a 39 percent greater risk of dying early.
Dr. Xiang Gao, the study's author, stayed reserved about the findings. "This is an observational study," he said. "We can only see an association that suggests a possible causal relationship."
People who suffer from RLS fall on a spectrum of symptoms. Those who have very mild cases of the disorder may only report a minor annoyance, while more severe cases can seriously disrupt sleep patterns and dramatically reduce a person's quality of life. People most commonly report the feeling as "an itch you can't scratch" or a "tickle that won't stop," due to the sensation residing deep within the legs, not on the skin's surface.
Now including early death, the list of disorders associated with RLS is remarkably long. The list includes iron deficiency, uremia, diabetes, thyroid disease, peripheral neuropathy, magnesium deficiency, fibromyalgia, sleep apnea, folate deficiency, and Parkinson's disease. RLS patients also face the risk of developing several auto-immune diseases, such as celiac disease, rheumatoid arthritis, and Sjögren's syndrome. Women may experience their RLS worsening during pregnancy.
Gao's study followed 18,500 American men for eight years. The average age was 67 years old. At the start of the study, none of the men had diabetes, arthritis, or kidney failure. Around four percent of the subjects were diagnosed with RLS.
At the end of the study, 2,800 of the men had died. Gao and his research team found that men with RLS had a 39 percent greater risk of death during the study period than men without the condition. When they controlled for body mass, lifestyle factors, and chronic conditions — including insomnia, a common disorder among RLS patients — the risk dropped to 30 percent.
Dr. Melissa Bernbaum, a neurologist at Lenox Hill Hospital in New York City, remained partly skeptical of the study's veracity.
"I think they did a good job of defining some of the reasons why this association exists," Bernbaum said. "But what they don't mention is who was treated for restless legs and who wasn't. If you could avoid the sleep disruption, would the mortality risk be the same?"
Sleep disruption plays a crucial role in the link Gao draws between RLS and early death in men, as poor sleep habits have been known to significantly reduce a person's overall health. He admits further research needs to be done to substantiate the claims of his first study.
"The increased mortality in RLS was more frequently associated with respiratory disease, endocrine disease, nutritional/metabolic disease, and immunologic disorders," the study concluded. "Future research exploring the pathophysiologic relationship between these disorders and RLS is warranted."
Published by Medicaldaily.com