Michigan National Guard To Help Distribute Supplies In Flint Water Crisis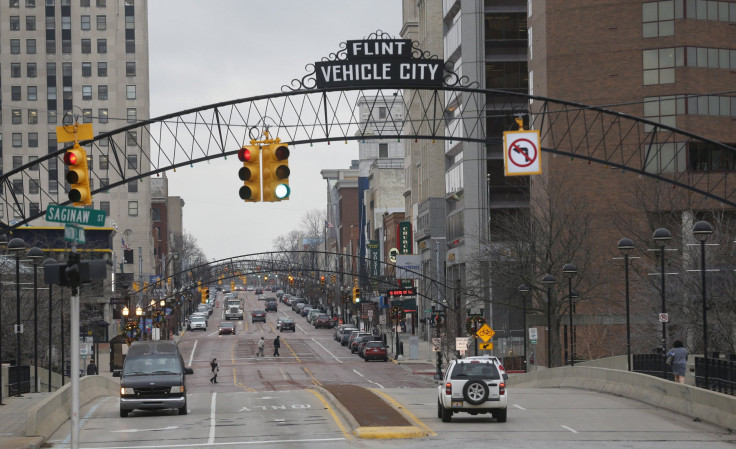 (Reuters) - Michigan National Guard members were set to arrive in Flint as soon as Wednesday to join door-to-door efforts to distribute bottled water and other supplies to residents coping with the city's crisis over lead-contaminated drinking water.
Governor Rick Snyder activated the state's National Guard on Tuesday and requested support from the Federal Emergency Management Agency, which approved the request and appointed a disaster recovery coordinator to help the state, Snyder and a FEMA spokesman said on Twitter.
The National Guard will work with state officials and volunteers to hand out bottled water, water filters, replacement cartridges and testing kits, Snyder said in a statement.
The financially strapped city was under the control of a state-appointed emergency manager when it switched its source of tap water to the nearby Flint River in April 2014 from Detroit's water system to save money.
Flint, about 60 miles (100 km) northwest of Detroit, returned to using Detroit water in October after tests found some children had elevated levels of lead in their blood and lead was found in higher-than-acceptable levels in the water.
In December the city said lead levels were still "well above" the acceptable federal level in many homes.
Snyder has apologized for the state's mishandling of the situation. In late December, he accepted the resignation of the state official whose agency, the Department of Environmental Quality, oversees water quality.
Last week, the U.S. Attorney's Office in Detroit said it was investigating the lead contamination of Flint's water and Snyder declared a state of emergency in Genesee County, which includes Flint, authorizing additional state resources to address health and safety issues.
Flint residents have filed a federal lawsuit accusing the city and state of endangering their health.
(Reporting by Suzannah Gonzales; Editing by Frances Kerry)
Published by Medicaldaily.com