Mild Hypertension Should Be Treated With Advice On Lifestyle Changes, Not Medication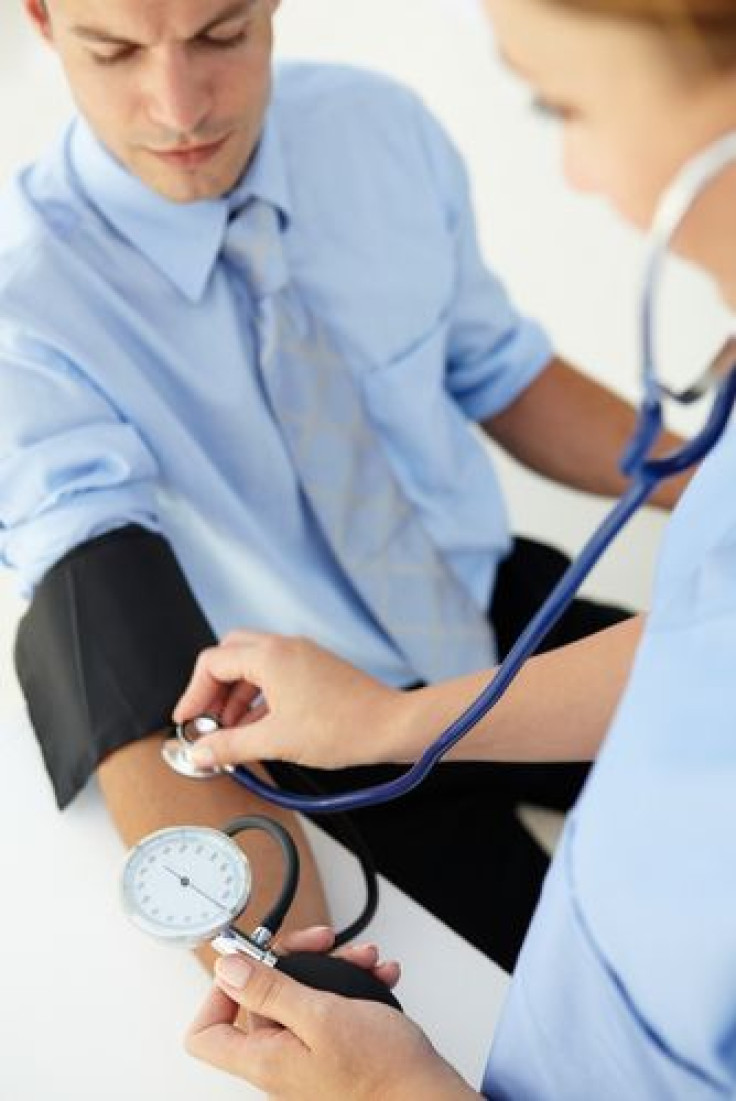 In 2013, Dr. Iona Heath, a retired general practitioner published an article in the Journal of the American Medical Association, in which she spoke about the side effects of overtreatment and overdiagnosis of mild hypertension. Now, in a new study, researchers revisit this idea, saying that unnecessary treatment of mild hypertension in low-risk patients is harming them and putting a burden on health care resources. They also argue that there's a need to reexamine criteria for diagnosing hypertension and treating blood pressure.
Their study is being published in the British Medical Journal, in conjunction with the beginning of the Preventing Overdiagnosis conference, which starts on Monday, and discusses the disadvantages of unnecessary health care around the world.
Generally hypertension-related care is classified as primary and secondary prevention. Primary prevention is based on the notion that prevention is better — secondary prevention occurs once someone has already had a heart attack of stroke. But at what blood pressure level should patients begin to receive treatment? For this, physicians rely on recommendation from the Joint National Commission,which determines the level of blood pressure that increases risk of heart disease.
About 40 percent of the world's population, including 67 million American adults, have hypertension. Over half are classified as having mild hypertension. If they're at a low risk of heart attack or stroke, then they also don't have heart disease, diabetes, or kidney disease. It's been widely accepted that treating mild hypertension at an early stage will greatly reduce the risk of heart attack, even in low risk patients. However, this has led doctors to treat mild hypertension at increasingly lower blood pressure levels.
More than half of people with mild hypertension are treated with drugs, but there has been no evidence to suggest that blood pressure-lowering drugs prevent heart attacks. In the U.S., where health care costs are already the highest in the world, the cost of drug treatment for mild hypertension has been estimated to be around $32 billion a year. Instead of prescribing drugs to control mild hypertension, the authors urge clinicians to recommend healthier lifestyles to patients, which include exercising, quitting smoking, and decreased alcohol consumption. They also urge clinics to improve the accuracy of blood pressure-measuring instruments and to inform patients about measuring blood pressure at home.
Source: Martin S, Boucher M, Wright J, Saini V. Mild hypertension in people at low risk. BMJ. 2014.
Published by Medicaldaily.com