More Couples Are Turning to "Sex Coaches" to Teach Them How to Be Better in Bed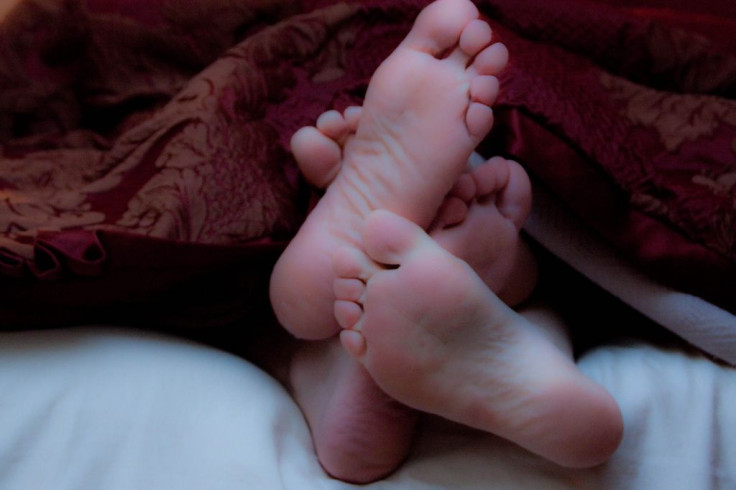 An increasing number of couples unhappy with their sex lives are turning to a new, provocative therapy: paying sex coaches to observe and teach them how to be better in bed.
Married couple Aniela and Jourdan McGuinness had been unhappy with their sex life, so they called on New York-based sex coach Eric Amaranth to help them out. For $240 an hour, Amaranth, who sat in a chair in the corner of a hotel room, watched the couple make love, and instructed his students to try out different intimate sex acts on each other and to have a go with the different sex toys he had given them.
After following Amaranth's advice, Aniela and Jourdan say they are more confident and are now enjoying the best sex of their relationship.
"I was nervous at first, of course. I wasn't sure how easily I would be able to relax," Aniela to UK Grazia Magazine. "But it was an incredible experience, I had orgasms like I've never had before - with him in the room."
Amaranth, 36, who stresses that he is not a "psychology-based sex-therapist" and "describes his sex therapy as being like a chef who teaches other people how to make gourmet food".
Clients can choose between simple "talk session" which can be conducted over Skype or G-chat for $175, or the "guided sessions" in which he gives couples or singles pleasuring themselves or each other in a hotel room real-time tips, advice and encouragement.
Amaranth began his business two years after being mentored for 13 years by America's pioneering sex-life coach Betty Dodson, who to this day at the age of 82 still coaches "masturbation classes".
McGuiness said she had watched porn with her husband but felt that she could not lean much from the staged performances designed for male fantasies. She added that sex education in school is about abstinence and that she was "never taught actual skills."
Amaranth says that many of his clients are couples on the brink of breaking up because of a sexually related problem. However, he says that it is because they usually lack the skills to fix the quality of their sex lives.
Surprisingly, it is not just couples who are asking for the sex coach's help. Amaranth says that 50 percent of his clients are single women who want to improve their own orgasms, and single men who want to learn how to perform better in bed.
According to the Daily Mail, a 35-year-old woman from Connecticut who wanted to remain anonymous said she took part in a guided session for singles.
"I didn't have a problem with sex or any sort of dysfunction, but I'd always come away from sexual encounters a little disappointed," she said. "But I think it's unfair and unrealistic to simply expect men to be masters; we need to step up too. So I wanted to arm myself with as much information and as many skills as I could."
However, some warn about the new practice. Psychologist Dr. Petra Boyton of the University of College London warned that sex coaching is unregulated and that sex coaches need no formal qualifications required to practice.
McGuiness is not worried, according to the Daily Mail.
"I know I'm better in bed, and I'll have those skills for the rest of my life," she said.
Published by Medicaldaily.com