Movies Instead Of Medicine: Why Cartoons Could Be Good Replacement For Anesthesia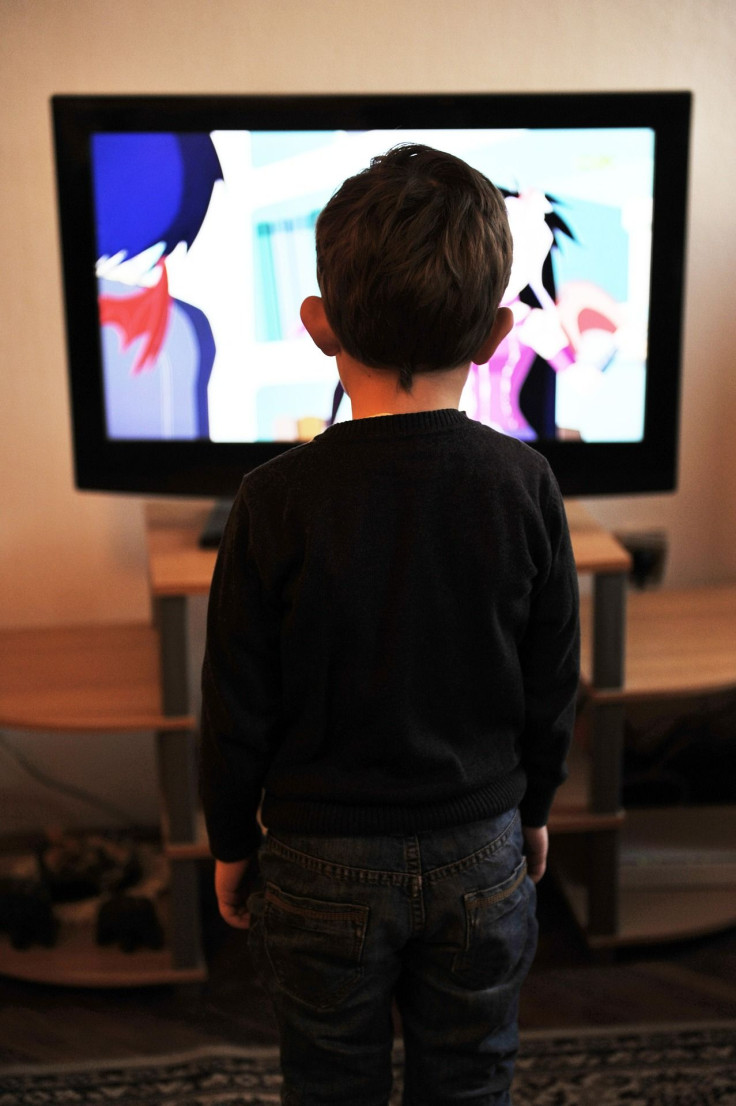 A cancer diagnosis is scary, but it is especially daunting to the young, and about 43 children are diagnosed with some form of the disease each day, according to the nonprofit CureSearch. To make treatments less intimidating, researchers believe it's possible to replace general anesthesia with movies.
Read:Daughters From Single-Parent Homes More Likely To Be Obese, Says New Study
Scientists from the Cliniques Universitaires Saint Luc in Brussels, Belgium, presented results from their very small study about this topic at the European Society for Radiotherapy and Oncology Conference. Instead of giving children anesthesia, doctors projected a video inside of the radiotherapy machine during treatment. Only 12 children (all under the age of six) participated in the study. Half went through radiotherapy treatment without watching a video and the other half were able to choose a video of their choice.
Catia Aguas, a radiation therapist at the Cliniques Universitaires Saint Luc, explained her study this week, "Being treated with radiotherapy means coming in for a treatment every weekday for four to six weeks," she said at the conference, according to a release. "The children need to remain motionless during treatment and, on the whole, that means a general anaesthesia. That in turn means they have to keep their stomach empty for six hours before the treatment."
The team hoped that installing a projector would help children sit still so they could go without anesthesia. According to the release, anaesthesia was needed for about 83 percent of children undergoing radiation treatment before the video projector was installed. After, only 33 percent of those treated needed anesthesia.
"Now in our clinic, video has almost completely replaced anaesthesia, resulting in reduced treatment times and reduction of stress for the young patients and their families," Aguas says. The typical treatment time was down to only about 20 minutes due to the reduced effort of the staff coupled with kids' cooperation.
Popular movie choices for the young viewers were Sponge Bob, Barbie and Cars.
There has been growing concern about using anaesthesia in children who are still developing. The Food and Drug Administration states that studies have been mixed. A few have shown that young people who've undergone anesthesia have lasting effects on learning and behavior. But then there are studies that have shown no harmful side effects.
Read:Kids Aren't Eating Their Veggies; Here Are 5 Ways To Incorporate Produce Into Young Diets
"These conflicting results show that more research is needed to fully understand the risks anesthesia may pose to very young patients," the FDA writes. Anaesthesia for adults, however, is considered safe, though there can be side effects. The Mayo Clinic explains that vomiting, nausea, dry mouth, sore throat and shivering can all be experienced once a patient wakes up.
Aguas and her team hope to expand the study to include claustrophobic and anxious adults who are undergoing radiation therapy.
See Also:
Children May Inherit Greater Risk For Post Traumatic Stress Disorder From Parents
Throat Cancer Symptoms: What To Know After Death Of Erin Moran, Former Happy Days Star
Published by Medicaldaily.com