Mpox Vaccination Update: What You Need To Know Amid Resurgence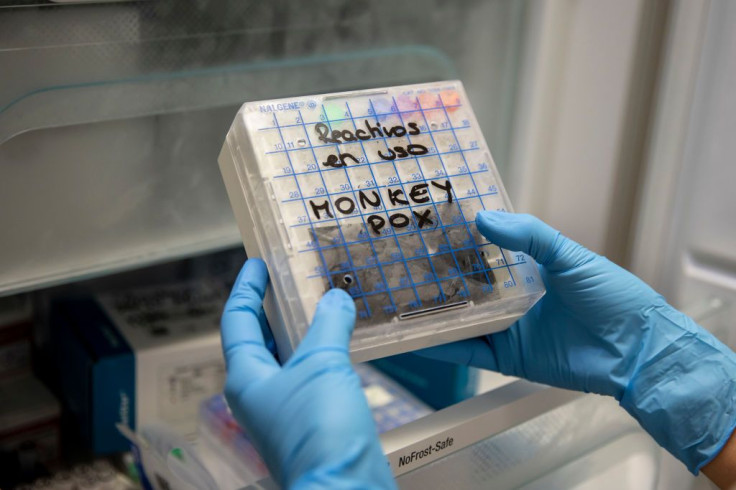 In the ongoing efforts to combat mpox, it is crucial to understand why receiving a second dose of the vaccine is now more important than ever.
For individuals at risk of mpox — formerly monkeypox, obtaining two doses of the vaccine offers superior protection compared to a single dose. With new cases emerging in the United States, there is a risk of further spread. By ensuring that individuals who are susceptible to mpox get vaccinated promptly, we can prevent a resurgence and enhance community-wide protection.
Why Get The Second Dose?
According to Public Health Insider, receiving the second dose provides the best possible protection. If you previously received only one dose of the JYNNEOS vaccine during last year's outbreak, it is not too late to catch up.
It is worth noting that last year, many people couldn't get vaccinated due to a shortage in supply. This year, the availability of the mpox vaccine is plentiful. Anyone seeking the vaccine or the second dose can obtain one without being required to provide personal information or justify their risk level. Last year, vaccine supplies were scarce, so priority was given to individuals at the highest risk of exposure.
Who Should Get Vaccinated?
Public health officials recommend mpox vaccination for the following individuals:
Those who have had close contact or skin-to-skin contact with someone infected with mpox.
Men or transgender individuals who engage in sexual activity with men or transgender individuals.
Individuals involved in commercial and/or transactional sex (e.g., sex in exchange for money, shelter, food, or other goods or needs).
People who wish to be vaccinated can receive it without having to disclose personal risk information.
For the general public who are not at risk of mpox exposure, mpox vaccination is not recommended. Those who already contracted mpox are also not recommended to get vaccinated since a past infection already provides protection against possible reinfection. However, Public Health Insider said those with significantly weakened immune systems can get the vaccine even if they had already been infected before.
Vaccine Efficiency
The Centers for Disease Control and Prevention (CDC) admitted last month that "no vaccine is 100% effective" after new cases were reported among those who already received the JYNNEOS vaccine last year.
"More than 50% of cases in the cluster have been reported in people who have been previously vaccinated. Getting vaccinated is still very important. No vaccine is 100% effective, and infections after vaccination are possible, but they may be milder and less likely to result in hospitalization," the CDC stated.
Public health experts insisted that the mpox vaccine is effective in guarding against infection, symptomatic illness, hospitalization and mortality. Studies have reportedly shown that two doses of the JYNNEOS vaccine are 66% to 88% effective in preventing infection. Additionally, vaccinated individuals who do contract the virus tend to experience milder illness.
Published by Medicaldaily.com