NCAA Concussion Testing Earns $70M Fund; Athletes Who Have Suffered TBI Will Not Be Compensated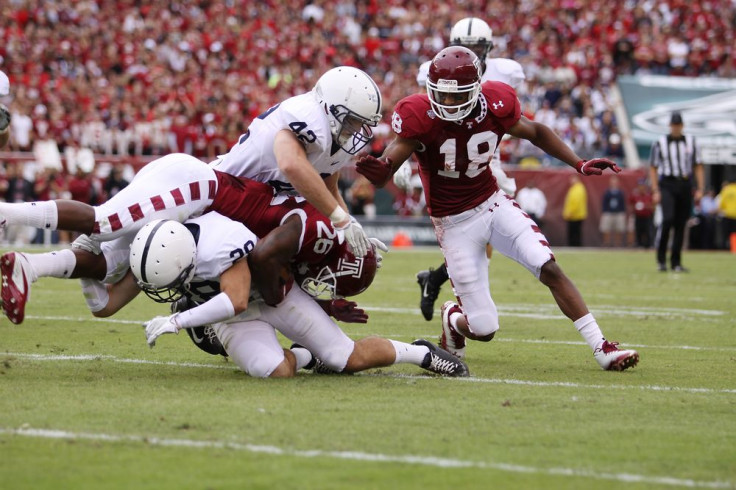 On Tuesday, the NCAA settled a class-action head injury lawsuit by agreeing to a $70 million fund that will cover neurological testing costs for current and former collegiate athletes who may have suffered a traumatic brain injury while competing in a contact sport. Although the fund will not be used to compensate athletes who have suffered a brain injury, they will be able to use the results of concussion testing to file a suit individually for damages.
"We have been and will continue to be committed to student-athlete safety, which is one of the NCAA's foundational principles," NCAA Chief Medical Officer Brian Hainline said in a statement. "Medical knowledge of concussions will continue to grow, and consensus about diagnosis, treatment and management of concussions by the medical community will continue to evolve. This agreement's proactive measures will ensure student-athletes have access to high quality medical care by physicians with experience in the diagnosis, treatment, and management of concussions."
Just over 1,000 NCAA member schools will be eligible for neurological testing, and since there is no recent cutoff date for athletic involvement, players who competed at their respective colleges within the past 50 years will be able to undergo concussion testing and file an individual claim if need be. The fund will be predominantly used to treat men and women who competed in a contact sport, including football, basketball, lacrosse, ice hockey, field hockey, wrestling, and soccer. The NCAA has also promised to set stricter rules for when a player can return to play after sustaining any type of head injury.
While bodily injury claims are not included, former and current athletes will be able to qualify for physical examination, neurological measurements, and neurocognitive assessments. Under the agreement, the NCAA will set in place return-to-play guidelines, educational programs, attorney fees for research and plaintiffs, and academic accommodations for student-athletes who have suffered a concussion. The settlement will also include a $5 million donation for concussion research.
"From the research partnership with Department of Defense to playing rules, equipment requirements and medical best practices, the NCAA has been on the forefront of safety issues throughout its existence," said Donald Remy, NCAA chief legal officer. "The NCAA will continue to identify advancements to address head injuries in NCAA sports."
Obviously, the NCAA's settlement agreement bares minimal resemblance to the $756 million settlement over concussion-related injuries reached by the NFL. While the NFL's settlement did include medical treatment for around 18,000 former players who would be considered eligible, it also agreed to compensate victims of a traumatic brain injury. For example, player's suffering from Alzheimer's disease could be awarded up to $5 million, those with dementia $3 million, and players diagnosed with the neurological condition chronic traumatic encephalopathy (CTE) after their deaths would be awarded $4 million.
Published by Medicaldaily.com