Needle Exchange Program In Washington, DC Prevented 120 New HIV Cases In 2 Years, Saving $44 Million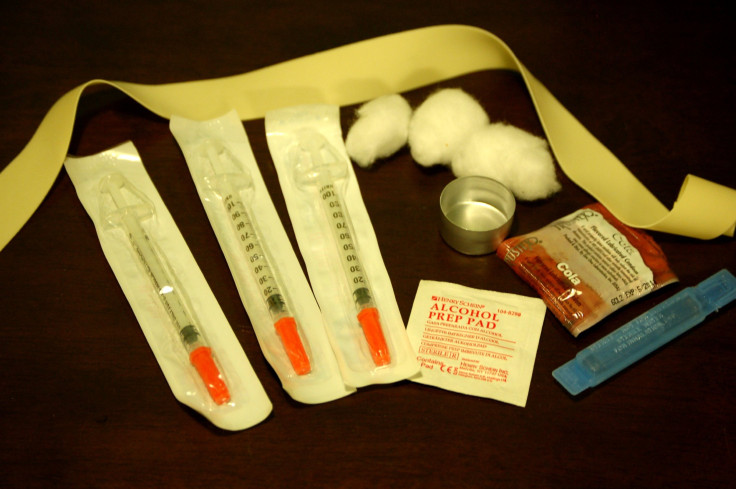 A study published in AIDS and Behavior Thursday has found that the introduction of a needle exchange program in Washington, D.C. in 2007 undoubtedly prevented new HIV infections and saved millions of dollars within only two years of its implementation.
"Our study adds to the evidence that needle exchange programs not only work but are cost-effective investments in the battle against HIV," said Dr. Monica S. Ruiz, an assistant research professor in the Department of Prevention and Community Health at Milken Institute School of Public Health at George Washington University, in a statement. "We saw a 70 percent drop in newly diagnosed HIV cases in just two years. At the same time, this program saved the District millions of dollars that would have been spent for treatment had those 120 persons been infected."
Since Washington, D.C. was only recently allowed to secure public — though not federal — funding for these oftentimes controversial programs, the GWU researchers had a unique opportunity to study its effects on the rate of new HIV infections during a relatively recent period of time. In December 2007, a legislative ban on using city funds for these programs was finally struck down, and the Health Department quickly sprung into action creating a needle exchange program that additionally provided referrals to HIV testing and addiction treatment sites.
The study authors created a predictive model of annual new HIV infections related to intravenous drug use based on the assumption that the ban had never been revoked and then compared their numbers to surveillance data obtained over the first two years of the program's existence.
Their model predicted nearly 300 cases of HIV related to needle use would sprout up over those two years, whereas only 176 new HIV cases were actually diagnosed in that time. "The lifting of the DC ban prevented about 120 injection drug users from becoming infected in just two years," Ruiz said. "Furthermore, the D.C. needle exchange program continues to reduce the number of new cases of HIV among injection drug users in the city."
Noting that each new case of HIV requires a lifelong and expensive treatment regimen to effectively manage, the authors went on to estimate that the lifetime savings of these prevented HIV infections amounted to $44.3 million, money that would have been largely spent on the taxpayers' account since the medical treatment provided to needle users often comes in the form of publicly subsidized health care. These savings dwarf the meager $650,000 originally spent to finance the program over two years.
The study's findings are especially prescient in the wake of an ongoing battle by community activists in New York City to increase public funding to sexual health services among STD clinics, a story which Medical Daily reported on this past Wednesday.
Coupled with other research, it's easy to conclude that the more money is spent on reaching out to populations at high risk of HIV transmission before they come into contact with the incurable disease, the better off everyone will be in the long run.
Source: Ruiz M, et al. Impact Evaluation of a Policy Intervention for HIV Prevention in Washington, DC. AIDS and Behavior. 2015.
Published by Medicaldaily.com