Nelson Mandela Admitted To Hospital With Lung Complications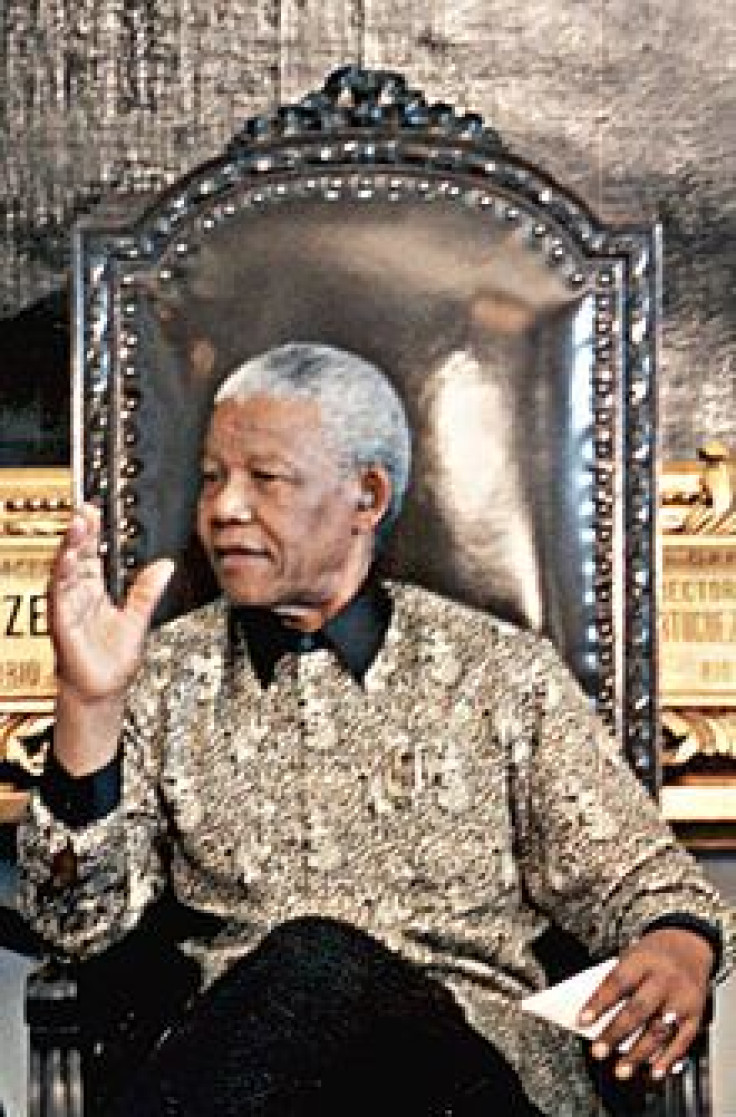 Revolutionary South African politician Nelson Mandela was admitted to the hospital this past Wednesday with a reported lung infection. Doctors are hopeful for his recovery even though reoccurring infections of the lung could point to pneumonia.
This is the second time in three months the former President of South Africa has been admitted to the hospital for complications with his lung. Last December, the 94-year-old anti-apartheid activist underwent gallstone surgery after being diagnosed with a lung infection.
"We appeal to the people of South Africa and the world to pray for our beloved Madiba and his family and to keep them in their thoughts. We have full confidence in the medical team and know that they will do everything possible to ensure recovery," current South African President Jacob Zuma said in a statement.
In a sad twist to this story, Mandela's hindered respiratory system is a result of the prison sentence he served for his anti-apartheid exploits. Problems with his lung began to arise after he contracted tuberculosis during his stay at Robben Island prison in Cape Town, South Africa years ago.
President Zuma's office issued a second statement on Thursday saying Mandela is still under observation in the hospital. However, doctors say he is "responding positively" to the treatment they are giving him.
The national icon cemented his reputation when he became South Africa's first black president following his lifetime prison sentence for which he served 18 years. He is often credited with bringing democracy to a nation immersed in political turmoil.
These days, Mandela has retreated to a private life in Qunu, the small Eastern Cape Province village in which he grew up. Mandela's last public appearance was at the 2010 World Cup soccer finals in South Africa.
Neither statement President Zuma's office released offered the name of the hospital Mandela was being treated at, in hopes that both the press and public would respect his and his family's privacy.
Published by Medicaldaily.com