New COVID Variant Arcturus Is 'One To Watch' As It Spreads Much Faster: WHO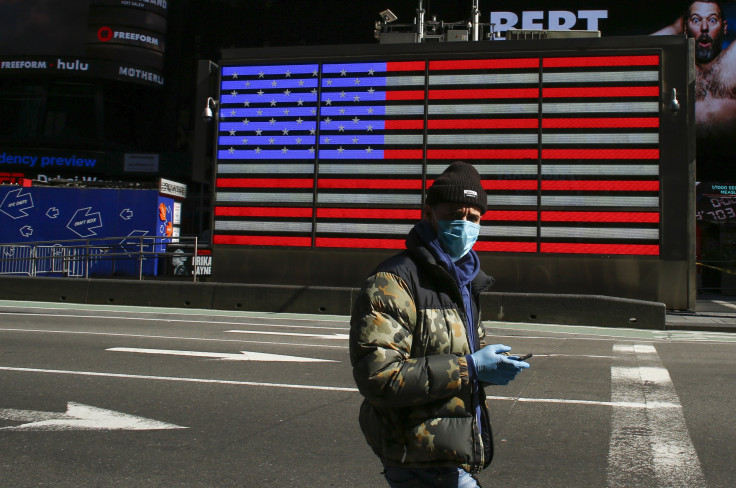 A new strain of SARS-CoV-2, the virus responsible for COVID-19, is making rounds, prompting the World Health Organization (WHO) to track its activity amid the pandemic.
The new variant XBB.1.16, also called Arcturus, has caught the organization's attention recently as it seems to be spreading at a much faster rate than other recent strains based on initial studies, the Jerusalem Post reported.
Arcturus recently gained media attention after sparking a surge in cases in India by the end of March. Between Tuesday and Wednesday, the country recorded 40,215 active cases. Approximately 7,930 of them were reported as new cases.
"This is one to watch," WHO's technical lead for COVID-19 Maria Van Kerkhove said at a recent briefing, per CNN.
But while XBB.1.16 seems to be spreading more quickly than other variants, but it does not seem to cause more severe illness than the latter.
"It's been in circulation for a few months. We haven't seen a change in severity in individuals or in populations, but that's why we have these systems in place," Van Kerkhove said.
Japanese and Czech researchers noted in a pre-print study that Arcturus appears capable of spreading much faster than Omicron variants XBB.1 and XBB.1.5. It is also "robustly resistant" to various antibodies against SARS-CoV-2.
The team noted that some mutations in the virus may have contributed to its increased viral growth efficiency in the human population.
Because of the new variant's increased infectivity, the WHO classified it as a "variant under monitoring" in late March. The researchers believed Arcturus would spread worldwide in the near future.
Based on the latest data by the WHO, there have been 762,791,152 confirmed cases and 6,897,025 deaths due to COVID-19 worldwide. Meanwhile, a total of 13,340,275,493 vaccine doses have been administered against the disease.
In the U.S., a total of 104,348,746 cases and 1,128,404 deaths have been reported by the U.S. Centers for Disease Control and Prevention (CDC). As of April, the number of current hospital admissions due to COVID-19 is 11,471.
Last week, the Washington Post reported that the U.S. Food and Drug Administration (FDA) would likely approve a second bivalent booster to extend the protection provided by the vaccines in the coming weeks.
However, a report said the FDA could also opt for an annual booster shot that would be rolled out in the fall, like the annual flu shot, instead of having a spring booster.
Published by Medicaldaily.com