New HIV Test: This Smartphone Accessory Can Take Blood Tests And Diagnose You With HIV In 15 Minutes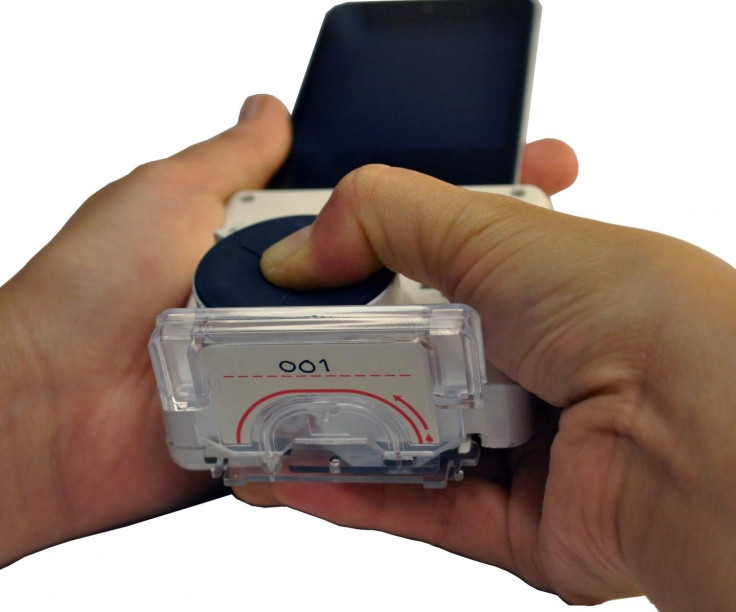 A new smartphone attachment developed by biomedical engineers at Columbia University will be able to perform blood tests for three different infectious diseases — including HIV, syphilis, and active syphilis infection — within 15 minutes.
The researchers were led by Samuel Sia, an associate professor of biomedical engineering at Columbia University School of Engineering and Applied Science. The attachment, known as a dongle, connects quickly to a smartphone or computer. Recently, Sia and his team tested the device among 96 patients in Rwanda who were enrolling for prevention-of-mother-to-child-transmission clinics, and found that the appliance works effectively and quickly. It also has low power consumption, which is very important in remote areas in developing countries that don't always have 24/7 electricity, allowing for the device to use audio jacks for power.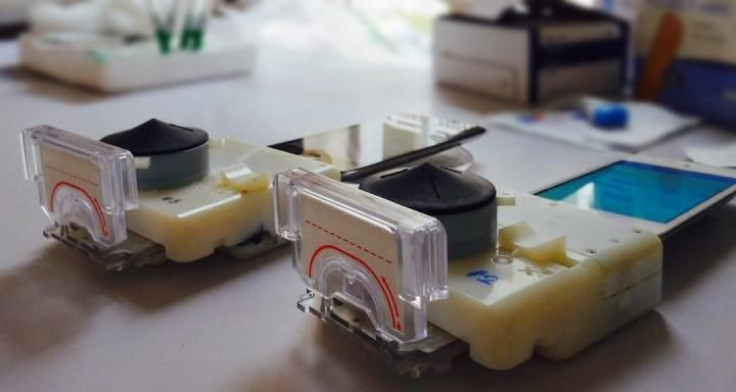 And here's one of the most important parts: While the device is small and convenient, it's also much cheaper than typical enzyme-linked immune assay (ELISA) equipment — running at $34 compared to $18,450. ELISA is used in a lab to test for antibodies in the blood; the smartphone attachment will be able to do the same for HIV, syphilis, and other sexually transmitted diseases.
"Our work shows that a full laboratory-quality immunoassay can be run on a smartphone accessory," Sia said in a press release. "Coupling microfluidics with recent advances in consumer electronics can make certain lab-based diagnostics accessible to almost any population with access to smartphones. This kind of capability can transform how health care services are delivered around the world."
The dongle doesn't require much training to understand. In the field testing in Rwanda, the health care workers who administered tests via smartphone were given 30 minutes of training. Ninety-seven percent of the patients said they would recommend the dongle because of its ability to test for several diseases — and its simplicity.
"Our dongle presents new capabilities for a broad range of users, from health care providers to consumers," Sia said in the press release. "By increasing detection of syphilis infections, we might be able to reduce deaths by 10-fold. And for large-scale screening where the dongle's high sensitivity with few false negatives is critical, we might be able to scale up HIV testing at the community level with immediate antiretroviral therapy that could nearly stop HIV transmissions and approach elimination of this devastating disease."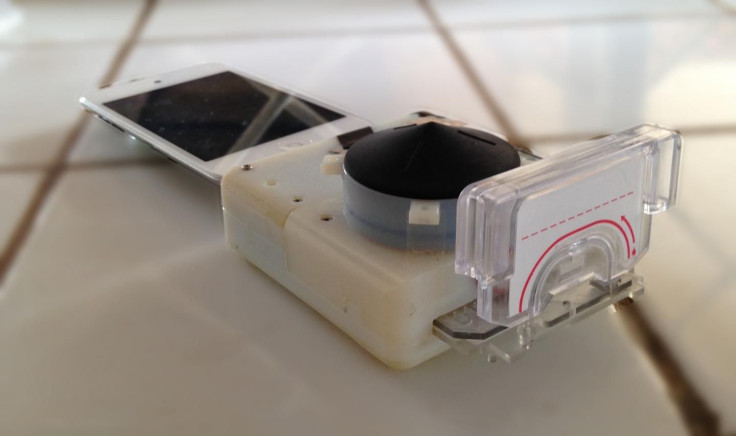 This isn't the first time researchers have developed a physical smartphone application that can run medical tests. UCLA researchers created a portable device in 2013 that could complete kidney tests and transmit data to your phone, and in 2014 a start-up called Qloudlab developed a point-of-care device that could help people with blood clots use anticoagulant therapy to self-monitor via smartphones.
Source: Laksanasopin T, Guo T, Nayak S, Sridhara A, Xie S, Olowookere O. A smartphone dongle for diagnosis of infectious diseases at the point of care. Science Translational Medicine. 2015.
Published by Medicaldaily.com