New Study Links Early Dating To High Risk Behavior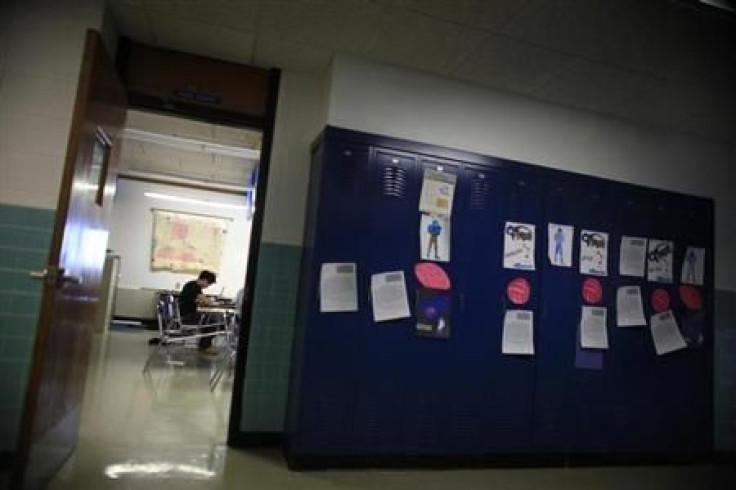 Researchers suggest dating in young teens can be an early warning sign for high risk behavior later in life.
"Romantic relationships are a hallmark of adolescence, but very few studies have examined how adolescents differ in the development of these relationships," Prof. Pamela Orpinas wrote in the Journal of Research and Adolescence.
The Healthy Teens Longitudinal Study, conducted at the University of Georgia, has uncovered some interesting results concerning middle and high school student's dating lives linked with their academic standing. The report concluded that those who dated less or not at all did better in school then those who dated frequently.
The survey followed 624 U.S. students from 6th grade (11 years old) to 12th grade (18 years old) with a series of questions at the end of each year. Questions pertained to whether or not the student was dating and if they were taking part in other behaviors such as drug and alcohol use. The student's teachers were also asked to fill out a survey with their own deliberations.
"In our study, we found four distinct trajectories. Some students never or hardly ever reported dating from middle to high school, and these students had consistently the best study skills according to their teachers," said Prof. Orphinas. "Other students dated infrequently in middle school but increased the frequency of dating in high school. We also saw a large number of students who reported dating since sixth grade."
Prof. Orphinas also went on to compare a student dating his or her classmate to someone dating their co-worker, The Daily Mail reported.
"When the couple splits, they have to continue to see each other in class and perhaps witness the ex-partner dating someone else. It is reasonable to think this scenario could be linked to depression and divert attention from studying," said Orphinas
The study was funded by the Centers for Disease Control and Prevention's National Center for Injury Prevention and Control.
Published by Medicaldaily.com