New Study: US Prisons Have 5 Times More COVID-19 Cases Than General Population
A recent study examined the impact of the novel coronavirus in U.S. prisons, since inmates occupy confined space that may or may not have ventilation. According to a paper published by The Lancet Respiratory Medicine, aerosol particles linger in the air for a few minutes without sufficient exit points in a given room, putting prisoners at a huge disadvantage.
As of 2018, the Bureau of Justice Statistics recorded an incarceration rate of 431 prisoners per 100,000 people living in the United States. In that same year, the World Prison Brief noted that the U.S. prison system was at 103.9 percent capacity. This overcrowding issue makes implementing social distancing measures a challenge for prison authorities.
These factors, coupled with the lack of consistent access to protective gear, increased COVID-19 cases inside U.S. prisons. The study, formally called a research letter, found that COVID-19 cases within the prison population exceeded the general population by 5.5 times.
What The Study Said
This calculation was made based on the comparison between the case rate with respect to the two populations per 100,000 people.
As of June 6, researchers established a case rate of 3,251 per 100,000 prisoners among the 1,295,285 prisoners included in the analysis.
The U.S. population case rate was 587 per 100,000 people.
Hence, 5.5 times higher COVID-19 infection rate was noted in U.S. prisons in comparison to the general population. Totally, 42,107 diagnoses of COVID-19 and 510 deaths were reported inside the prison system as of June 6. The death rate due to COVID-19 was also higher in prisons.
"The crude COVID-19 death rate in prisons was 39 deaths per 100 000 prisoners, which was higher than the US population rate of 29 deaths per 100, 000," the researchers reported. The rates were based on the U.S. Census Bureau's American Community Survey, which was used for all country-wide calculations in this study.
Elderly people aged 65 and above comprised 81 percent of COVID-19 deaths in the U.S. Nonetheless, when the study's variables were adjusted for age and gender, a 3-time increase in the death rate was seen in jails. This was not the case earlier on during the pandemic. After April 14 of this year, on average the cases grew every day at 8.3 percent in prisons versus 3.4 percent per day in the general population.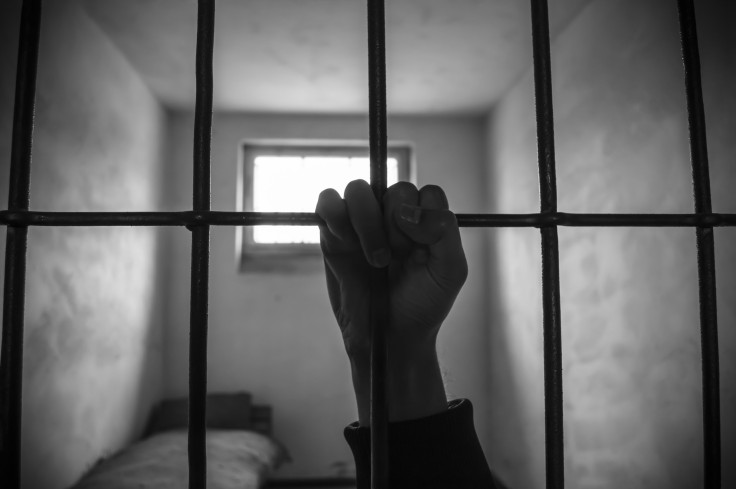 How The Study Was Conducted
"Although news reports document prison outbreaks of COVID-19, systematic data are lacking. Relying on officially reported data, we examined COVID-19 case rates and deaths among federal and state prisoners," the research letter explained, which was published in JAMA Network on July 8.
The UCLA Law COVID-19 Behind Bars Data Project collected daily counts of COVID-19 cases and presumed or confirmed deaths among prisoners from March 31, 2020, to June 6, 2020. The Johns Hopkins University Bloomberg School of Public Health also assisted in this project.
Study's Limitations
Comprehensive data are lacking as some prisons just counted symptomatic individuals, the authors noted. Official data could also have inaccuracies since the department of corrections did not provide information regarding ethnicity and comorbodities, according to the researchers.
"Although some facilities did engage in efforts to control outbreaks, the findings suggest that overall, COVID-19 in U.S. prisons is unlikely to be contained without implementation of more effective infection control," the research letter said.
Published by Medicaldaily.com