New Swine Flu Variant Detected in Canada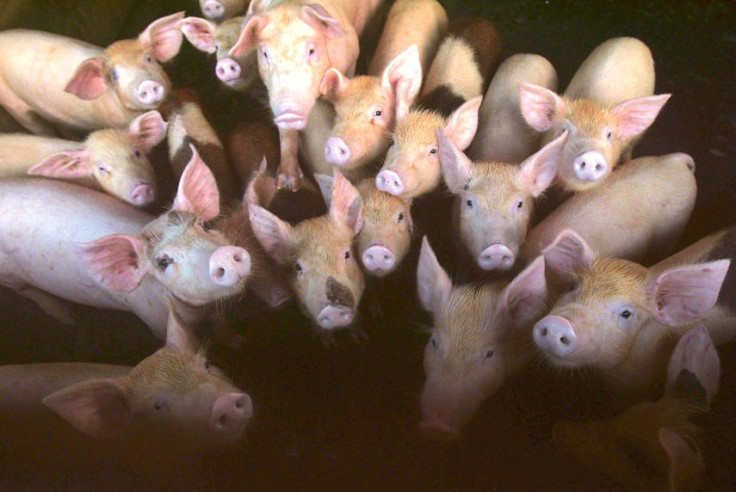 A new variant of the swine flu virus that caused a 2009 pandemic has been detected in Canada.
Health officials said on Tuesday that an Ontario man has been diagnosed with the H1N1 virus. The adult male patient became infected "after close contact with pigs," Ontario's chief medical officer of health, Arlene King, said in a written statement.
The H1N1 virus, which normally spreads in animals, is referred to as a variant when it infects people. The man is being treated for the influenza virus, which rarely spreads from animals to humans or between humans, and is being closely monitored at an undisclosed hospital, King said.
Officials did not provide any information about the man's condition.
"I would like to reassure Ontarians that this variant influenza virus rarely spreads from animals to humans. Subsequent human-to-human transmission is also rare," she said. "I would also like to stress that this is not a food safety issue; the consumption of properly cooked pork continues to be safe. Proper cooking of meats, including pork, kills all bacteria and viruses."
In the spring of 2009, the H1N1 virus started in Mexico and spread into a worldwide pandemic that killed at least 17,000 people. However, even after the World Health Organization announced the end of the pandemic summer of 2009, the virus has continued to circulate at low levels in Canada, the Public Health Agency of Canada said, according to The Ottawa Citizen.
King said that the recent case "is not an unexpected occurrence" and added that there had been "a number of human infections with variant influenza viruses in the United States over the past year."
Experts say that the best way to prevent infection is to wash your hands often. King also recommends that everyone six months old and older get immunized with the seasonal flu vaccine when it becomes available in the fall.
Published by Medicaldaily.com