New York Governor Declares Public Health Emergency to Combat Flu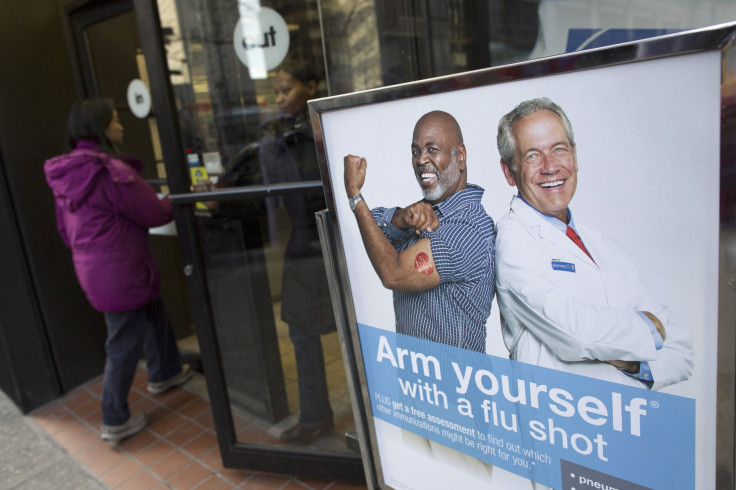 New York Governor Andrew Cuomo declared a public health emergency on Saturday, giving pharmacists permission to administer flu vaccinations to more people as officials seek to stem the worst flu outbreak in that state in several years.
Cuomo's order came a day after federal health officials said that fast-spreading influenza had officially reached epidemic proportions in the United States, following an early start.
Nine of the 10 U.S. regions had "elevated" flu activity last week, and 20 children across the country have died, the Centers for Disease Control and Prevention said on Friday.
In New York, the governor's office said 19,128 cases of influenza have been reported this season, compared with 4,404 positive laboratory tests reported for the entire 2011-2012 season.
"We are experiencing the worst flu season since at least 2009, and influenza activity in New York state is widespread, with cases reported in all 57 counties and all five boroughs of New York City," Cuomo said on Saturday.
As of January 5, the state health department had reports of 2,884 patients hospitalized with laboratory-confirmed influenza, compared with 1,169 total hospitalizations in 2011.
Cuomo's executive order temporarily allows pharmacists to give flu shots to patients between ages 6 months to 18 years old. Typically, the state limits pharmacists to administering vaccinations only to people 18 and older.
The governor said he instructed state officials "to marshal all needed resources to address this public health emergency and remove all barriers to ensure that all New Yorkers - children and adults alike - have access to critically needed flu vaccines."
Cuomo urged residents who had not gotten a flu shot to do so, noting that influenza cases continued to rise in New York.
In Boston, Mayor Thomas Menino, facing 10 times more flu cases than last year, declared a public health emergency on Wednesday.
The severity of the flu season has forced hospitals in some states to turn away people arriving at the emergency rooms, tighten restrictions on visitors and open extra facilities to accommodate more patients.
Tens of thousands of Americans die every year from flu, even in non-epidemic years. The threshold for an epidemic is that it results in more than 7.2 percent of deaths, but so far there is no definitive count of the total caused by flu this year.
@ 2012 Thomson Reuters. All rights reserved.