Olympic Athletes Hoping To Avoid Zika Virus And Microcephaly In Their Children Consider Freezing Sperm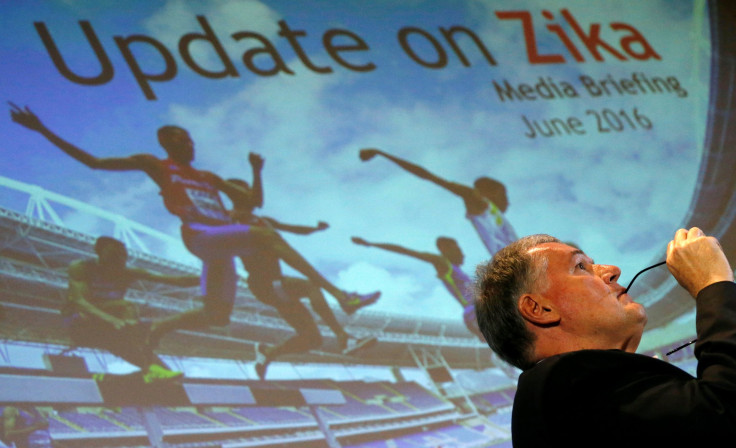 Athletes from around the world are now facing a difficult decision: represent their country in the 2016 Olympics in Rio de Janeiro, Brazil or stay home to avoid contracting the Zika virus. This caution doesn't end with athletes, either. Fans hoping to attend the Olympics are also on edge, and officials in Kenya have threatened to pull athletes from the games if they're not assured of their safety. The Centers for Disease Control and Prevention (CDC) has also warned all pregnant women, women hoping to become pregnant, and their male partners to avoid traveling to Brazil at all costs.
As athletes, coaches, and fans get ready for this year's Summer Olympics, many find themselves taking precautions in an effort to avoid Zika and microcephaly, the birth defect linked to the virus that causes babies' heads to grow much smaller than expected. Some athletes, like basketball player and two-time Olympic silver medal winner Pau Gasol, have considered freezing their sperm. Even coaches, such as U.S. men's indoor volleyball coach John Speraw, have thought about taking this step.
"My wife and I would like to have another kid," Speraw told the The New York Times. "And I'm no spring chicken. I don't want to get Zika and have to wait an additional year, or whatever it may be, for us to have kids. I'm paying attention to Zika, and I'm concerned about it. It's not going to stop me from going down there, but I'm taking measures right now."
Gasol, meanwhile, told the Associated Press that "freezing sperm is one of the measures I have to consider."
Although a growing number of American athletes, including Stephen Curry, Russell Westbrook, and James Harden, have already announced their decision to opt out of the games, none of them have mentioned Zika virus as the reason. Hope Solo, a two-time gold medal-winning goalie for the U.S. women's soccer team was one of the first athletes to say she would rather skip the Olympics than endanger her or her future children's health earlier this year. "If I had to make the choice today, I wouldn't go [to the Olympics]," she told Sports Illustrated. Solo has since announced that she'll attend the Summer games, but she doesn't plan on leaving her hotel room except to compete.
Meanwhile, there are also athletes who seem less concerned with the possibility of contracting Zika. U.S.Beach volleyball player and three-time gold medal winner Kerri Walsh Jennings, says the threat of Aedes aegypti mosquitos is expected to decline by August, when it's the peak of winter in the southern hemisphere. Jennings, who was in Rio de Janeiro in March for a tournament, told The Times: "I took my essential oils, I'm going to bring my Honest bug repellent, and I escaped all mosquito bites until the very last day. And I came home, and I didn't get Zika."
Jennings' playing partner, April Ross, also doesn't seem phased by the threat. "You've got to be smart about it and take all the precautions you can, which we will," she said. "I plan on getting tested when we get back before we start trying to have a baby. If we have to wait, we're going to wait. In my mind, there's no point in necessarily worrying about it if there's nothing you can really do. Take the precautions you can, and forget about it."
That said, Ross' agent, who is pregnant, will abide by the CDC recommendations and stay home.
Published by Medicaldaily.com