Democrats Urge An End To Curbs On Blood Donations From Gay Men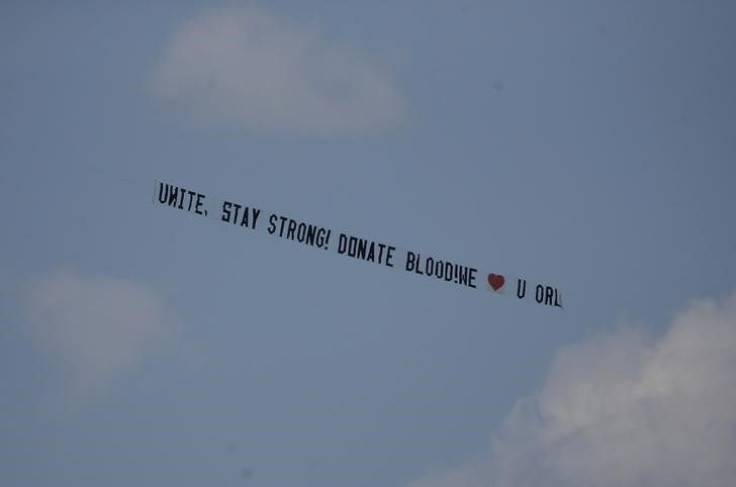 (Reuters) - Congressional Democrats on Monday urged the removal of U.S. restrictions on blood donations from gay and bisexual men, calling the policy unwarranted in the aftermath of Sunday's shooting rampage at a gay nightclub in Florida.
The Food and Drug Administration imposed an indefinite ban on blood donations from gay and bisexual men in the 1980s to protect against transmitting the human immunodeficiency virus that causes AIDS. The agency relaxed its policy last December to say men could donate blood 12 months after their last sexual encounter with another man.
The worst mass shooting in U.S. history, in which a gunman killed 49 people and wounded 53 others at the Pulse nightclub in Orlando, prompted hundreds of people to line up to give blood over the weekend. But many later expressed anger on social media because gay and bisexual men could not donate.
The FDA said on Monday it did not have scientific evidence to support an end to the restriction. The agency added that blood supplies were adequate.
"We find it unacceptable that gay and bisexual men are banned from donating desperately needed blood in response to this tragedy," said a statement issued by four Democratic lawmakers led by Representative Mike Quigley of Illinois, vice chair of the Congressional LGBT Equality Caucus.
The other lawmakers were Senator Elizabeth Warren of Massachusetts, Senator Tammy Baldwin of Wisconsin and Representative Barbara Lee of California.
Critics of the policy say it assumes risk from all gay donors based on their sexual orientation, regardless of whether their behaviors in terms of practicing safe sex or having multiple partners make them more likely to be infected with HIV.
"Blood donations are needed now more than ever, yet gay and bisexual men remain unable to donate blood due to an outdated and discriminatory FDA rule," the Democrats said.
"This revision does not go far enough in ending an outdated policy that is medically and scientifically unwarranted and that perpetuates inaccurate stereotypes," the lawmakers said.
In a statement, the FDA said it would continue to re-evaluate and update its blood donor policy as new scientific information becomes available.
"We empathize with those who might wish to donate, but reiterate that at this time no one who needs blood is doing without it."
(Reporting by David Morgan in Washington and Andrew M. Seaman in New York; Editing by Peter Cooney)
Published by Medicaldaily.com