OTC Antacids Containing Aspirin Might Cause Intestinal Bleeding, FDA Warns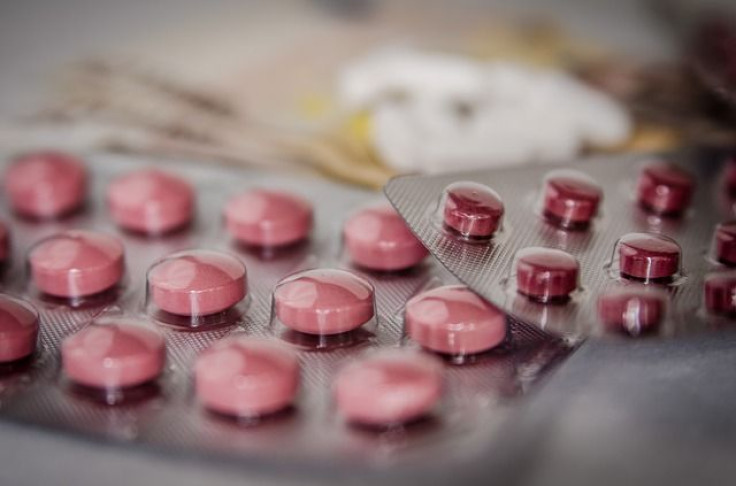 Mixing or misusing over-the-counter medications has become a public health concern in recent years, especially among teens, prompting experts to advise parents to have a talk with their children about safety, including how to read warning labels before ingesting any type of drug. While they're at it, parents may also want to take a closer look at their own medications, specifically the antacids taken to treat heartburn, upset stomach, and acid indigestion.
The U.S. Food and Drug Administration (FDA) is warning people to avoid aspirin-containing antacids, which have resulted in stomach or intestinal bleeding.
"Take a close look at the Drug Facts label, and if the product has aspirin, consider choosing something else for your stomach symptoms," said Dr. Karen Murry Mahoney, deputy director of the Division of Nonprescription Drug Products at the FDA, in a statement. "Unless people read the Drug Facts label when they're looking for stomach symptom relief, they might not even think about the possibility that a stomach medicine could contain aspirin."
This isn't the first time the FDA has issued a warning regarding stomach bleeding and the use of aspirin or other non-steroidal anti-inflammatory drugs. The agency issued a similar warning in 2009. However, a review of the agency's Adverse Event Reporting System database revealed eight new cases of severe bleeding caused by antacids with aspirin in them since then.
Although cases of intestinal bleeding are rare, the FDA has confirmed that certain people may be more at risk than most. These include people who are 60 or over, have a history of stomach ulcers or bleeding, take medication that hinders blood's ability to clot, take steroid medications that reduce inflammation, take other drugs containing non-steroidal anti-inflammatory drugs, or drink three or more alcoholic drink a day.
"Today we're focusing on bleeding risk specifically with antacid-aspirin products used to treat upset stomach or heartburn," Mahoney added. "We're not telling people to stop taking aspirin altogether. Some people may have been taking aspirin-containing antacid products frequently for a long time. Apart from the bleeding risk, it's not normal to have frequent or chronic upset stomach or heartburn. You should talk to a health care provider if that's happening."
The FDA advises anyone who has taken these medications to consult a health care professional if they experience symptoms of intestinal bleeding, including feelings of faintness, bloody vomit, black or bloody stool, and abdominal pain. Patients looking to lower their risk for a heart attack or other cardiovascular problems are often told to take a daily dose of aspirin. Recently, the FDA announced that the potential risks associated with this preventative treatment outweigh the benefits.
In a recent study, published in the Journal of the American College of Cardiology, researchers from the Baylor College of Medicine in Houston examined data on 68,808 patients who were treated with aspirin therapy to prevent the onset of heart disease. Participants who received medication as a secondary prevention treatment due to a history of heart disease were excluded from the study.
Using guidelines issued by the American Heart Association, the U.S. Preventative Services Task Force, and other organizations, researchers found that patients with a 10-year heart disease risk of less than 6 percent should not be prescribed aspirin. While the medicine decreased the risk of a major coronary event by 18 percent, it increased the risk of serious bleeding by 54 percent.
Published by Medicaldaily.com