Ozempic Users Complain Of Sudden Hair Loss: 'Really Disconcerting'
Hair loss appears to be a side effect of Ozempic and similar diabetes drugs for weight loss. Many are sharing their shocking experiences on social media.
Ozempic, the brand of the prescription medication semaglutide approved by the Food and Drug Administration (FDA) for type 2 diabetes, has gained popularity as a weight loss solution. Its sibling drug Wegovy and Mounjaro (tirzepatide) are also enjoying the same fame while many people turn to them for guaranteed weight loss.
But recently, more and more users are speaking up about the nightmarish experiences they had with the drugs. They claimed their hair started falling off while taking the type 2 diabetes drugs.
In an interview with NBC News, Dr. Susan Massick, a dermatologist at Ohio State University, addressed the issue, saying the type of hair loss users suffer from is disturbing.
"What is really striking for folks is that there are no scalp symptoms. It doesn't hurt, there's no itching, but you can run your hands through your hair, and you have a handful of hair. It can be really disconcerting to see that," she said.
Ozempic has been reported to cause side effects like nausea, vomiting and upset stomach. But it has never been associated with hair loss. Anecdotal reports are now saying that it does.
"Anyone lost most of their hair with Ozempic? Talked to doc several times about it, but they keep telling me the drug does not cause hair loss," one user shared on Reddit.
While Ozempic has not been linked to hair loss, clinical trials found that at least 3% of people using Wegovy have reported hair loss while up to 6% of Mounjaro users complained about alopecia, a condition characterized by patchy bald spots or complete hair loss, according to People Magazine.
In response to the issue, Eli Lilly, the maker of Mounjaro, confirmed that hair loss is a possible side effect of sudden weight loss but claimed that it is short-lived.
"Hair loss is a side effect that has been associated with significant weight loss in many previous clinical trials for obesity treatment," the company told NBC.
Dr. Vijaya Surampudi echoed the sentiment, telling the outlet that hair loss due to diabetes drugs for weight loss is relatively uncommon. The assistant director of the UCLA weight management program in Los Angeles further pointed out that it's the weight loss that's causing it and not the drugs.
"Hair loss is unlikely related to the drugs, but more likely related to weight loss that is a result of these drugs," Surampudi said.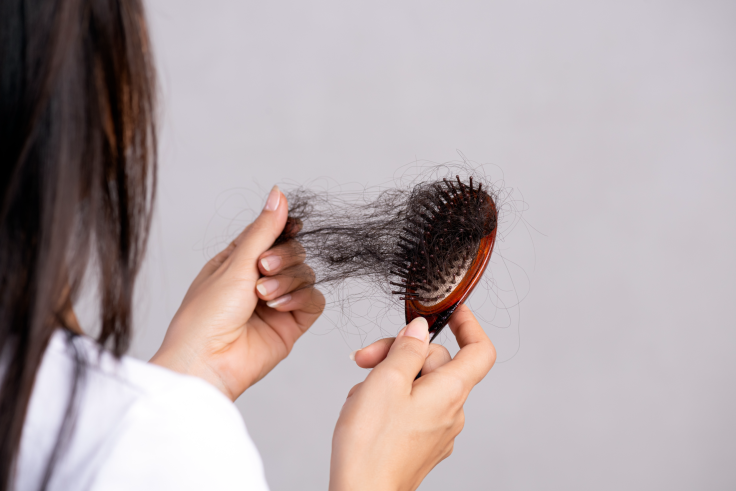 Published by Medicaldaily.com