Peanut Allergies Treatment 2016: Immunotherapy Shows Promise In New Study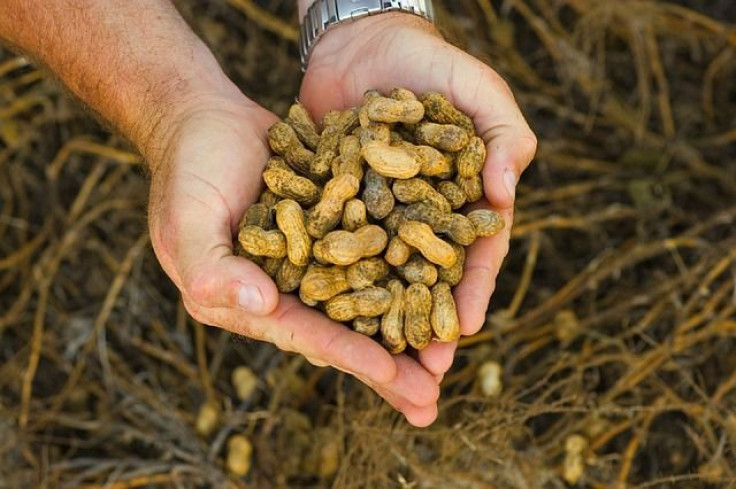 Could there be hope for children suffering from food allergies? A new clinical trial from University of North Carolina researchers found that immunotherapy successfully treated babies diagnosed with peanut allergies.
The study examined 40 participants — all with peanut allergies — aged between nine and 36 months. After receiving peanut oral immunotherapy, nearly 80 percent of participants were able to incorporate foods containing peanuts into their diets.
"This study provides critical evidence supporting the safety and effectiveness of peanut oral immunotherapy in treating young children newly diagnosed with peanut allergy," said Marshall Plaut, from the National Institute of Allergy and Infectious Diseases. Encouragingly, low-dose therapy was effective at suppressing allergic responses, Plaut added.

So, what is peanut oral immunotherapy? It involves eating small, gradually increasing amounts of peanut protein daily. The Guardian reported that nearly all participants experienced some side effects, such as abdominal pain, but these were generally mild and required little or no treatment.
On average, all study participants received oral immunotherapy for 29 months. They then avoided peanuts completely for four weeks before trying to eat the nuts again. Moving forward, the researchers at University of North Carolina will monitor the oral immunotherapy-treated participants to assess the long-term treatment outcomes.
"Peanut allergies are severe, and they impact more children than ever," Dr. Brian P. Vickery, lead investigator of the trial and assistant professor of pediatrics at UNC-Chapel Hill, said according to Triangle Business Journal. "We hypothesized that newly-diagnosed preschool children would better respond to treatment, and our findings suggest that they indeed do. Early oral immunotherapy is a very promising approach to an urgently needed disease-modifying treatment for peanut allergy."
Previous studies with older children showed that immunotherapy could offer some protection against potentially life-threatening anaphylaxis.
Until recently, experts have recommended parents whose children are at risk avoid peanuts altogether until they reach age 3. However, waiting so long could reinforce the allergies.
Source: Vickery BP, et al. UNC researchers near breakthrough in treating peanut allergy. The Journal of Allergy and Clinical Immunology. 2016.
Read more:
Risk Of Peanut Allergies Drops 81% When Infants Are Exposed Early
Egg, Milk, And Peanut Allergies Can Be Prevented By Adding All 3 Foods To An Infant's Diet before 1
Published by Medicaldaily.com