Pfizer Announces Positive Results For Teen Covid Vaccine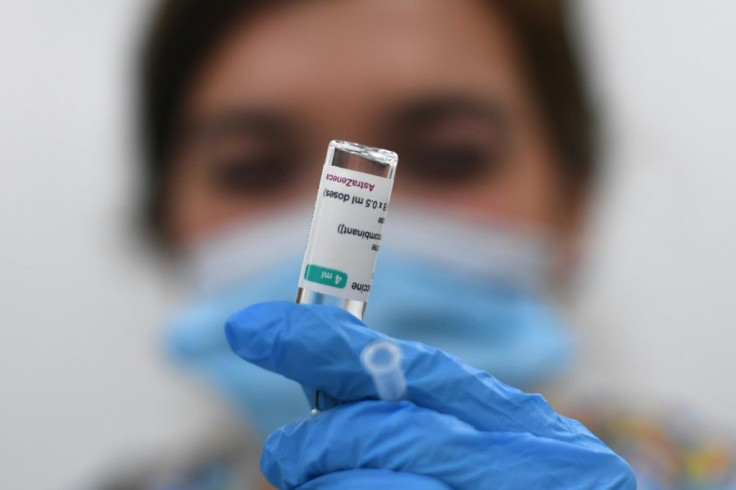 Early this morning, Pfizer announced results from a phase III trial that tested its vaccine on 2,260 youngsters between 12 and 15; the company announced that the vaccine showed strong protection and minimal side effects. Should the FDA grant Pfizer the vaccine emergency use authorization for the vaccine, which the company has said it will request soon, would be especially important right now, as youth cases are fueling a fourth surge of cases rising across the US.
The concerns
Pfizer's trial results come amid rising concerns about Covid-19 in children and adolescents. They're getting sick more quickly and severely, primarily from the variants, leading to an influx of young patients needing hospitalization. The threat of this surge is making it more difficult for President Biden to meet his self-imposed late-April deadline to get students back into a brick and mortar learning environment. Another difficulty: Some states are lifting limits on in-school education.
Early results from Pfizer showing more than 90% effectiveness at preventing Covid-19 have now been backed up by a CDC study of real-world efficacy. The vaccine is administered in two doses, approximately three weeks apart, with the 90% effectiveness coming a week after the second dose.
Pfizer's vaccine, like its competitor from Moderna, is based on mRNA technology. The CDC said that these vaccines "teach our cells how to make a protein—or even just a piece of a protein—that triggers an immune response," which then prepares the body to react if it encounters the actual virus. In this case, that piece is a harmless copy of the spike protein the coronavirus uses to infect cells.
The vaccine developed by US-based Pfizer and its German partner, BioNTech was one of the first to receive emergency use authorization: UK regulators gave permission on December 2nd, 2020 and the US followed shortly after on December 12th.
The trial
For its phase III trial, Pfizer enrolled 2,260, 12-to-15-year-olds in the US. The 18 cases of Covid that were diagnosed during the trial were in the placebo group. Antibody rates and side effects were similar to those in the adult trials, whose participants had strong immune response and generally mild side effects.
Ugur Sahin, CEO and co-founder of BioNTech, said, "The initial results we have seen in the adolescent studies suggest that children are particularly well protected by vaccination, which is very encouraging given the trends we have seen in recent weeks regarding the spread of the B.1.1.7 UK variant. It is very important to enable them to get back to everyday school life and to meet friends and family while protecting them and their loved ones."
The next stages
The Pfizer trial is split into separate age groups: 6 months to 2 years; 2 to 5 years; and 5 to 11. Pfizer administered the first doses in the youngest group last week. The older children have already received their shots. The toddlers-through-kindergarten group is slated to get their inoculations next week.
Other vaccine manufacturers are also testing young people.
Moderna is testing two groups of adolescents. It has enrolled 3,000 youngsters between the ages of 12 and 17. And on March 16, it launched a dose-testing trial for babies, 6 month old up to children 11 years old. In February, Oxford University announced its intent to extend its trial to include youths aged 6-17. More information on the Oxford trial can be found on its FAQ page.
Johnson & Johnson has said it plans to test its vaccine in children.
Pediatricians are stressing why children need to be vaccinated; it's all about herd immunity.
"It is extremely important to do these vaccine studies in children," said Stephen Spector, MD, a professor of pediatrics at the University of California San Diego School of Medicine, in an interview with Chemical and Engineering News . He is heading up a Moderna trial. "Herd immunity—the point at which enough people have achieved immunity to largely stop transmission—will require immunizing a minimum of 70–80% of the population, he said. "So in order to get herd immunity, we need to immunize children."
When can teens expect vaccinations?
It's too early to give solid answers, but the fall is looking promising, according to Albert Bourla, chairman and chief executive officer of Pfizer. He outlined the company's plans in trial press release:
"We plan to submit these data to FDA as a proposed amendment to our Emergency Use Authorization in the coming weeks and to other regulators around the world, with the hope of starting to vaccinate this age group before the start of the next school year."
Sean Marsala is a health writer based in Philadelphia, Pa. Passionate about technology, he can usually be found reading, browsing the internet and exploring virtual worlds.
Published by Medicaldaily.com