Phil Jackson Reveals He Had Prostate Cancer During 2011 Playoffs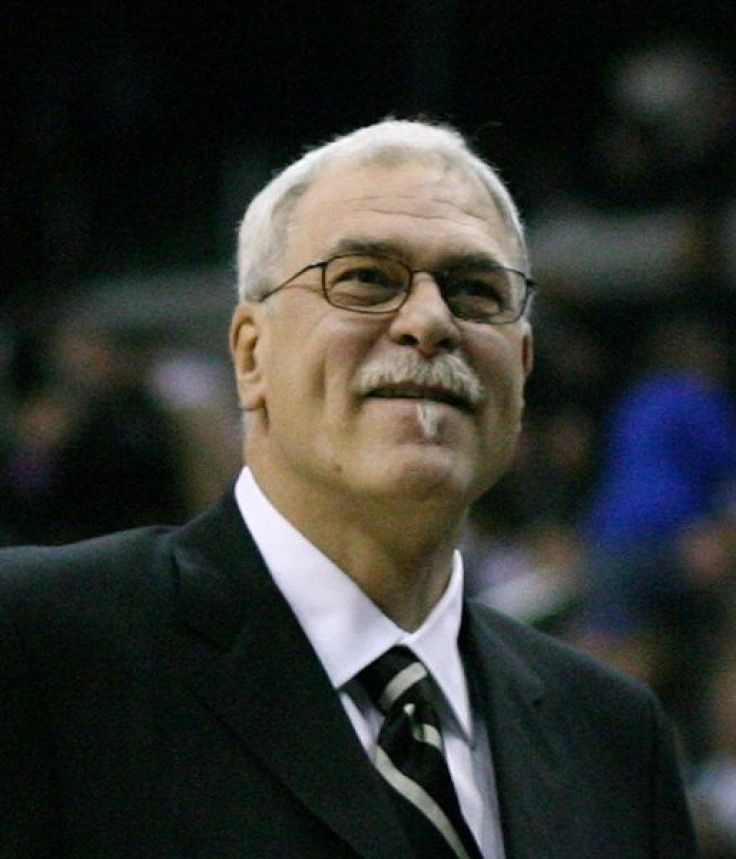 Former Los Angeles Lakers coach Phil Jackson reveals in his new book that he was diagnosed with prostate cancer in March 2011.
According to a report in the Orange County Register, the Lakers were in the middle of a second-round playoff series against the Dallas Mavericks when Jackson "sensed the team was lacking something," and decided it was the right time to tell Lakers captains Kobe Bryant and Derek Fisher. The rest of the team found out soon after, during a motivational video session.
The Lakers were eventually swept by the Mavericks in the Western Conference semifinals. The Mavericks went on to win the championship.
Lakers center Pau Gasol said the confession was "shocking."
"But then you also could understand certain moments of his demeanor, energy and involvement because of what he was going through health-wise." Gasol told the O.C. Register. "It explained certain things. It was a shock. A difficult moment for the team."
Although there were other factors that could have contributed to the Mavericks sweeping the Lakers, including Bryant's weak knee, and the Lakers' fatigue from winning the past two championships, Gasol admitted that it affected the team.
"As much as I love Phil and I appreciate everything about him," Gasol said, "it was difficult to know."
Jackson chose to forgo surgery until the end of the season after his doctors assured him drugs could control the cancer temporarily. He speaks about his diagnosis and making the announcement to the team in his upcoming book, Eleven Rings: The Soul of Success.
Most prostate cancers are slow growing and have a higher chance of developing in men over 50 years old. Although Jackson was considered to be in good health according to a NY Post report from last year, prostate cancer is the second leading cause of cancer-related death in men in the US.
Published by Medicaldaily.com