Philips Healthcare Wins C$300 Million Contract In Canada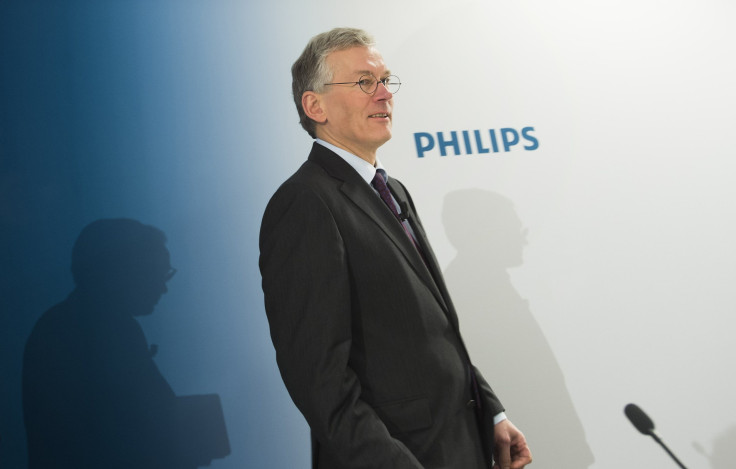 AMSTERDAM (Reuters) - Philips said on Tuesday it has won a C$300 million ($226 mln) long-term contract to act as medical technology supplier and consultant to Canadian healthcare provider Mackenzie Health.
CEO Frans van Houten said the 18-year contract with Mackenzie is the kind of deal that will become increasingly important to Philips when it becomes a pure "health tech" company next year. Philips is in the process of selling its lighting division, the world's largest lighting maker.
In the past, Philips and major competitors Siemens and General Electric competed primarily on the price and quality of individual high-end healthcare machines such as CT scanners or patient monitoring systems.
Under the deal with Mackenzie, Philips will collaborate in the design and outfitting of Mackenzie's systems and equipment, including room layout and IT design, with the goal of lowering costs and improving patients' health.
In a telephone interview, Van Houten said the goal is to manage the process as a whole, from preventing health problems in the first place all the way through to care after a patient returns home from a hospital stay.
"A siloed approach between suppliers doesn't really help hospitals well enough" anymore, Van Houten said.
"You need to follow the patient (throughout an interface with the health system) and you need to integrate the data."
The deal is one of a number the company has inked in recent years of increasing size, he said.
In 2013 and 2014 it signed $300 million deals with Georgia Regents Medical Center and Karolinska Hospital in Sweden. In June it signed a $500 million deal with U.S. Westchester Medical Center Health Network, its largest contract of this kind to date.
Published by Medicaldaily.com