Benefits Of Latin Dance: Older Adults In 'BAILAMOS' Program Boost Walking Speed, Physical Activity Levels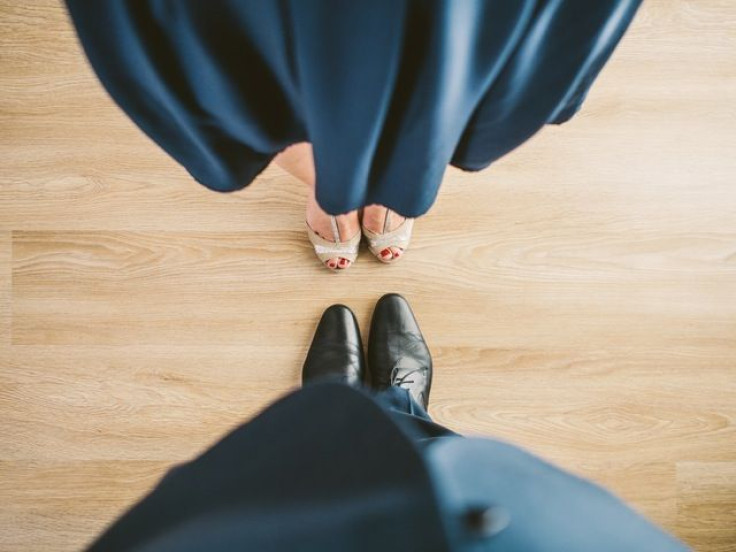 Dance plays such a traditional role in Latino culture that late celebrities like Celia Cruz proved dancing is an ageless art. However, few opportunities exist for older adults to dance, with night club dancing too fast and lasting too late. Now, a study presented at the American Heart Association's Epidemiology/Lifestyle 2016 Scientific Sessions suggests dance programs catered to senior citizens could help improve physical and mental health by boosting their walking speed and overall physical activity.
Although it's long known exercise is important for warding off chronic disease, older Latinos do not buy into setting aside time for "workouts."
"Exercising is just not a very familiar concept, but when you look at dancing, it's family parties, going out as young adults … this is just something they have done and it's a part of their culture," David Marquez, UIC associate professor of kinesiology and nutrition, told the Chicago Tribune, before the inception of the study.
Marquez and his colleagues enrolled 54 Spanish-speaking adults (80 percent of whom were Mexican women), aged 65-74, for four months in twice-weekly dance classes at nine local senior centers, community centers, and park buildings, and the same number in a health education program control group, to see whether traditional Latin dance could boost physical activity. Marquez and Miguel Mendez, owner of Dance Academy of Salsa in Chicago, devised a four-stage program called Bailamos, which includes merengue, cha-cha-cha, bachata and salsa. Bailamos, in Spanish, means "we dance."
Participants were evaluated for balance, mobility and cognitive improvement to see if they could keep up with the dancing. The researchers wanted to use the popular dances as a form of therapy for the seniors by introducing basic steps then gradually more complex moves so as not to pressure participants. The dancers completed questionnaires about their level of physical activity in their leisure time and a 400-meter walk test at the beginning and end of the study.
After four months of twice-weekly Latin dancing, the researchers found dancers walked faster and were more physically active during their leisure time than before they started the program. Dancers completed a 400-meter walk in just under 392 seconds compared with almost 430 seconds at the start of the study. Leisure physical activity rose from 650 minutes to nearly a total of 818 minutes per week.
Meanwhile, those in health education classes experienced smaller improvements in their fitness. They finished the 400-meter walk in about 409 seconds at the end of the study compared with 419 seconds at the start. Weekly leisure physical activity increased from 522 minutes to 628 minutes over the course of the study.
The effects of Latin dancing on older adults could have wider health implications for Latinos. Hispanics and Latinos face even higher risks of cardiovascular diseases because of high blood pressure, obesity, and diabetes, according to the American Heart Association. However, this type of regular physical activity has been shown to reduce the risk of heart disease, stroke, and Type 2 diabetes, among other diseases.
"Scaling up such a culturally-attuned, and what appears to be a fun intervention, could have significant public health effects," said Priscilla Vásquez, lead study author at the University of Illinois at Chicago, in a press release about the dance program.
Interventions like these help cater to Latinos who face healthcare barriers and are busy with caregiving and other responsibilities. Moreover, it helps them interact with others and build community, which "impacts their physical as well as emotional health and wellbeing," said Vásquez.
A similar 2014 study found standard ballroom and Latin dance programs are beneficial for those with Type 2 diabetes and obesity after six months. Their body mass index and waist circumference was reduced; metabolic control in Type 2 diabetes improved; and their fitness levels increased.
So whether you're a young adult or an older adult, let the rhythm take you over and bailamos.
Source: Vasquez P, Aguinaga S, Wilson RS et al. Latin dancing may have health benefits for older adults. American Heart Association's Epidemiology and Prevention (EPI)/Lifestyle and Cardiometabolic Health 2016 Scientific Sessions in Phoenix, Ariz. March 1-4, 2016.
Published by Medicaldaily.com