From The Pill And Depression To What Happens When You Stop Taking Birth Control: Contraceptive Use In 2016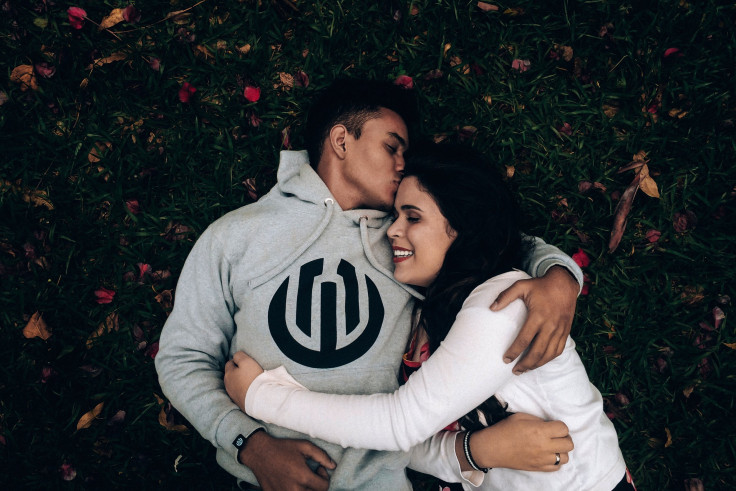 Birth control is widely used by both men and women to prevent unintended pregnancies, with the efficacy of the pill and condoms ranging from 92 to 98 percent, respectively. The availability of safe and effective contraception has been an ongoing feat since its inception in the 20th century, and has led to both improvements and disappointments in fertility control. In 2016, there has been no dearth of birth control innovations, and they've come with their share of risky side effects.
Birth Control: The Rise Of The "Male Pill"
Over the years, there have been several attempts at developing a contraceptive for men. Researchers have tested several methods, including the male pill, and the male birth control shot, using synthetic hormones to temporarily block the effects of testosterone so the testicles stop producing healthy sperm cells. However, men constantly produce sperm; they pump out at least 1,500 sperm a second, which makes blocking sperm from meeting the egg a challenge.
Read: 7 Little-Known Facts About Sperm For Men's Health
Temporarily Sterilized
Clemens Bimek, a German carpenter, came up with the idea of temporary male sterilization after watching a documentary about contraception. In 2000, he filed his first patent for his idea — a switch that allowed a man to control sperm flow, known as " Bimek SLV." The device is the size of a gummy bear that could change the future of vasectomies.
The tiny valve is surgically implanted and attached to the vas deferens, or the ducts that sperm moves through during ejaculation. The switch turns on and off when it's pressed down on the man's flesh; it's accessible beneath the scrotum's skin. When the mechanical switch is turned off, the valve closes, and cuts the sperm, preventing them from reaching the seminal fluid, making the man temporarily sterile. Without sperm, ejaculation fluids cannot cause pregnancy, but so far, this is only achieved via permanent vasectomies.
This year in January, Bimek looked to recruit 25 men to test out the efficacy of their prototype to potentially have the final product ready for sale by 2018.
Targeting Enzymes In Testes
Researchers at the University of Illinois at Chicago developed an injectable non-hormonal and reversible male birth control gel, Vasalgel, that will prevent the sperm from getting through the vas deferens — the duct that conveys sperm from the testes to the urethra. Once the birth control is injected, the material forms a hydrogel, remaining in a gel-like, soft state that can flex to the walls of the vas deferentia. Although water soluble molecules can pass through, it blocks larger structures, like sperm. Vasalgel is expected to be on the market as soon as 2018.
Read: Will A New Form Of Contraception For Men Hit The Market Soon?
Other researchers from the University of Virginia found a way to produce an enzyme found only in sperm; the discovery will help them design drugs to stop sperm from moving toward the egg. "We're on the path toward the male contraceptive drug, and this is a noteworthy benchmark along that path," said John Herr, author of the study and a cell biologist at the University of Virginia School of Medicine, in a statement.
Male Birth Control Shot
A hormonal contraceptive for men that reduces the risk of unplanned pregnancies could be possible. Researchers in Switzerland tested the safety and effectiveness of injectable contraceptives in a large cohort of men between the ages of 18 and 45. All of the participants were all in monogamous relationships with female partners between the ages of 18 and 38 for at least a year. The men were tested to ensure they had a healthy sperm count at the start of the study.
The researchers noted hormones were effective in reducing the sperm count to 1 million/ml or less within 24 weeks in 274 of the participants. This method was effective in nearly 96 percent of continuing users. Only four pregnancies occurred among the men's partners during the efficacy phase of the study.
However, its rate of potential side effects, specifically depression and mood disorders, means researchers still need to do plenty of testing for it to be safe and effective.
Birth Control: Unpleasant Side Effects For Women
This year has been big for male birth control, but for women, it's been linked to unpleasurable side effects.
Lower Sex Drive
Birth control could be turning many women off, not on. Bonn University researchers found hormonal contraceptives may blunt the effects of oxytocin, our natural "love hormone," which increases whenever we cuddle. A group of women were each given a quick pump of nasal spray that contained a synthetic oxytocin treatment, while the other half were given a placebo. Then, all the women ranked the attractiveness of their partners' photos along with other men. This was repeated again as the two groups of women swapped places — those who got a placebo got the nasal spray and vice versa.
Read: Birth Control Pill May Alter Woman's Brain Structure
Lastly, the researchers observed the women's brain activity just as they had in their previous experiment conducted on men.
Women given the oxytocin nasal spray found their partners to be 15 percent more attractive than when given a placebo. For women on the Pill, oxytocin did not increase their perception of sexual attraction. The researchers suspect gonadal steroids could alter partner-specific oxytocin effects. They do believe the link between oxytocin, a romantic partner's attractiveness, and the brain's reward center is generally the same for both genders under natural conditions.
Depression
The link between the pill and depression has been explored through the years. Researchers found healthy Danish women who had been prescribed any form of hormonal contraception between 1995 and 2013 were more likely to be later prescribed an antidepressant for the first time compared to those who hadn't. They were also more likely to receive a formal diagnosis of depression from a psychiatric hospital. This risk was highest for women who used the patch and vaginal ring, including those who obtained their contraception when they were teenagers.
Women on combined oral contraceptives, the most popular type of birth control, were 23 percent more likely to be prescribed antidepressants than non-users. Overall, the use of hormonal contraception, especially among adolescents, was associated with subsequent use of antidepressants and a first diagnosis of depression. This suggests depression could be a potential adverse effect of birth control.
So, what happens when you stop taking birth control altogether?
Women who stop taking birth control risk a vitamin D deficiency. After analyzing data and blood samples from young women, researchers found that women taking birth control pills, patches, and rings containing estrogen had 20 percent higher levels of 25-hydroxy vitamin D in their blood. This is what the kidney changes into the active form of the vitamin, which humans need for a strong immune system and bones.
Read: Birth Control Apps Increase Access to Contraception
Women who are planning to stop using birth control should get their vitamin D intake while trying to conceive and during pregnancy via sunlight and vitamin D foods, like salmon and egg yolks.
This year there were a lot of innovations for male birth control, and risky side effects for women on the pill.
See Also:
Birth Control Pills Increase Risk For Ischemic Stroke, But Only In Certain Women
Published by Medicaldaily.com