Birth Control Apps Increase Access to Contraception, May Help Reduce Unplanned Pregnancies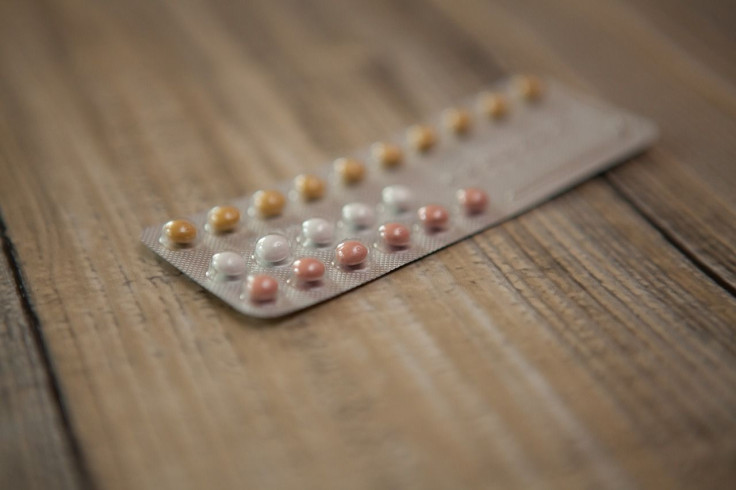 Unintended pregnancies remain a major public health concern in the United States, where almost half of all pregnancies are unplanned. Of these, 42 percent end in abortion. While there are various efforts to lower these numbers, a method of prescribing birth control pills that doesn't even require women to leave their homes may do the trick.
Smartphone apps have become a go-to resource in the burgeoning field of telemedicine as they've allowed health care providers to keep track of patients on the go, measuring everything from blood pressure to physical activity. They've also filled the need for birth control. Apps like Planned Parenthood's "Planned Parenthood Care," launched in Minnesota and Washington State last year, allow women to talk to providers online through a secure video consultation system, the organization said in a statement.
"What's new is now our clinicians can literally meet people where they are — wherever they are — to get them the care they need, when they need it," said Cecile Richards, president of Planned Parenthood. "These apps are about expanding access to the economic, educational, and health benefits that come along with access to quality reproductive health care."
A variety of other companies and health providers have launched their own apps, which use questionnaires to evaluate patients in addition to video calls. Lemonaid Health, for example, offers a quick turnaround for prescriptions. "Our doctors write three-month prescriptions for over 100 brands of birth control pills," reads the company's website. "You need to know your blood pressure to answer our health questions. We'll send your prescription to the pharmacy you choose." The company also offers refills and will recommend a new pill if problems arise.
Several patients who used the app reported a positive experience, in part because it helped them to skip an "embarrassing" doctor visit and long waits.
Restrictive laws that governed family planning throughout the 20th century have given way to more supportive policies — there was a time, for example, when some states banned married couples from using contraception. Still, access has remained a concern. The apps may be particularly useful for women who live in rural areas where family-planning clinics closed, or where they're hundreds of miles away. In Texas alone, 82 clinics have closed in the last five years, according to NPR.
Dr. Nathaniel DeNicola, an OB/GYN at the University of Pennsylvania and faculty member at Penn Social Media and Health Innovation Lab, told Medical Daily anything that helps connect women with contraception is positive, especially when considering the costs of unintended pregnancies. For example, births that result from unintended or closely spaced pregnancies are associated with a variety of complications, such as premature birth, which may result in physical and mental health problems for children.
Meanwhile, a 2013 study found that children born from unplanned pregnancies had cognitive delays, while other research shows they help to perpetuate a cycle of poverty.
Though birth control pills are still medication, DeNicola said their benefits in most cases outweigh their risks. "My understanding is that most of the apps are still vetted by a physician. … Even though there are risks with these pills for certain patients, whatever the risk is, it's much lower [than risks associated with] pregnancy," he said, noting that the estrogen in birth control pills may increase risk for blood clots, but not as much as the elevated levels that come with pregnancy. "There are definitely patients where pregnancy would be life-threatening, but contraception would not be."
That said, DeNicola cautioned that the apps are not intended to replace inpatient doctor visits. "If women aren't coming in for pap smears and doing birth control remotely, will they come in at all?" he questioned, noting that annual visits are still important. "Telemedicine can enhance and augment medical care ... but it shouldn't be used as a replacement."
Published by Medicaldaily.com