Plane Crash in Nevada Air Show Kills 3, Injures Dozens (VIDEO)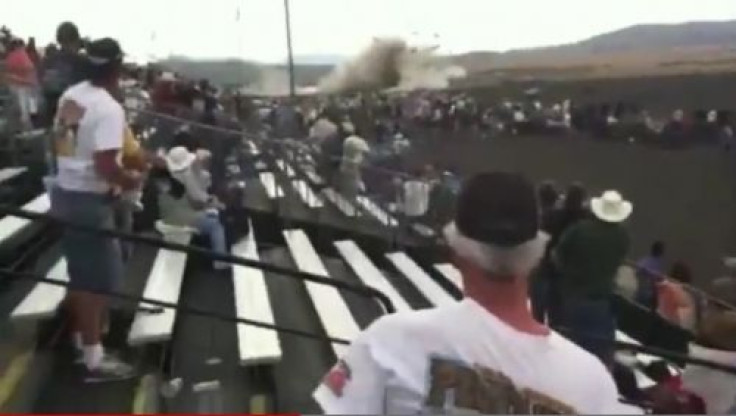 A plane crashed into spectators at the National Championship Air Races and Air Show in Nevada on Friday leaving at least 3 people dead, but the fatalities are expected to increase, according to CBS News.
The local hospital, Renown Medical Center, admitted 27 patients of which 12 were in critical condition. Many of them were in surgery or waiting surgery Saturday morning, reports CNN.
A 74-year-old pilot, Jimmy Leeward of Ocala, Florida, lost control of the plane, according to reports. He crashed into a VIP section in the crowd.
Many witnesses said at the last minute he maneuvered the P-51 Mustang plane away from the crowd and avoided possible hundreds of deaths, reports CNN.
"The way I see it, if he did do something about this, he saved hundreds if not thousands of lives because he was able to veer that plane back toward the tarmac," said Johnny Norman, who was at the show, according to a CBS News report today.
VIDEO: Plane crashes into crowd at National Championship Air Races and Air Show in Nevada:
Published by Medicaldaily.com