Police Launch Probe After Farmer Is Eaten by His Own Pigs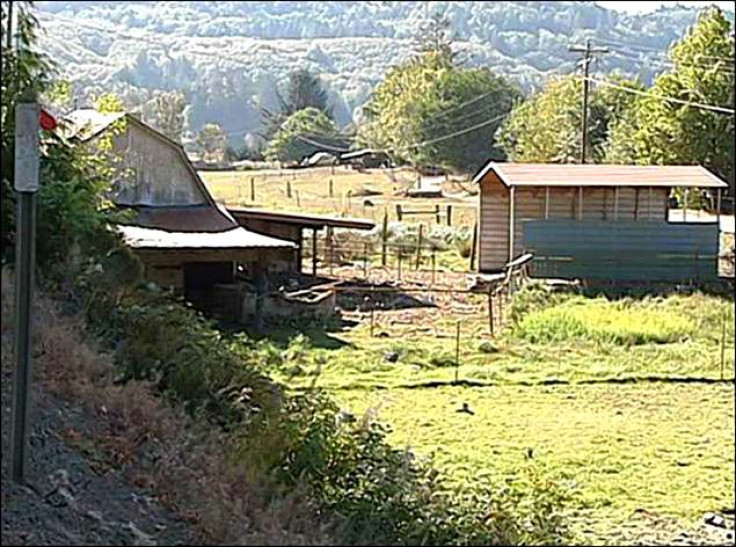 A family member of an Oregon pig farmer found pieces of his relative's body and dentures scattered across a pig pen, leading investigators to believe that the farmer was eaten by his own hogs.
The Coos County district attorney said Monday that Terry Vance Garner, 70, had never returned after he went on his farm near the Oregon coast last Wednesday to feed his animals. Hours later, a family member found Garner's dentures and pieces of his body in the hog enclosure in his farm near rural Riverton, but most of his body had been consumed, according to District Attorney Paul Frasier.
KCBY reported that a pathologist couldn't immediately determine whether the pigs were the actual cause of the 70-year-old's death, but the remains will be examined by a forensic anthropologist at the University of Oregon.
Frasier said that it is possible that Garner had a medical emergency, like a heart attack, or was knocked over by the animals, killed and then eaten, adding that in the past at least one hog, several weighing 700 pounds or more, had previously bitten Garner.
Authorities are also investigated whether another person could have been involved. "Due to the unusual circumstances, the Sheriff's Office is investigating to determine if foul play may have resulted in the death of Mr. Garner," District Attorney Paul Frasier told KCBY.
It is unclear how many pigs live on Garner's farm, but people say that one of them had been aggressive toward Garner before. Like humans, pigs are omnivores and have previously been reported to eat people. In 2005, a 56-year-old wife of a pig farmer in Romania had been knocked unconscious and eaten in the pig's sty, according to UPI. Her ears, half her face and her fingers had been torn off, according to a doctor.
Terry's brother Michael Garner, 75, of Myrtle Point said that his brother was "a good-hearted guy" who cared a lot about his sows and a boar named Teddy, according to The Register-Guard.
"Those animals were his life," Michael told the paper. "He had all kinds of birds, and turkeys that ran all over the place. Everybody knew him." Michael said one of the large sows had bit Terry last year when he accidentally stepped on a piglet. He said that Terry had initially said he would kill it, but changed his mind later.
Domestic hogs are not typically as aggressive as their wild cousins, but "there is some degree of danger associated with any animal," John Killefer, who heads the Animal and Rangeland Sciences Department at Oregon State University in Corvallis, said, according to The Register-Guard.
Published by Medicaldaily.com