Porn Actors Including Lorelei Lee Fear Pro-Condom Bill May Do More Harm Than Good To California Adult Film Industry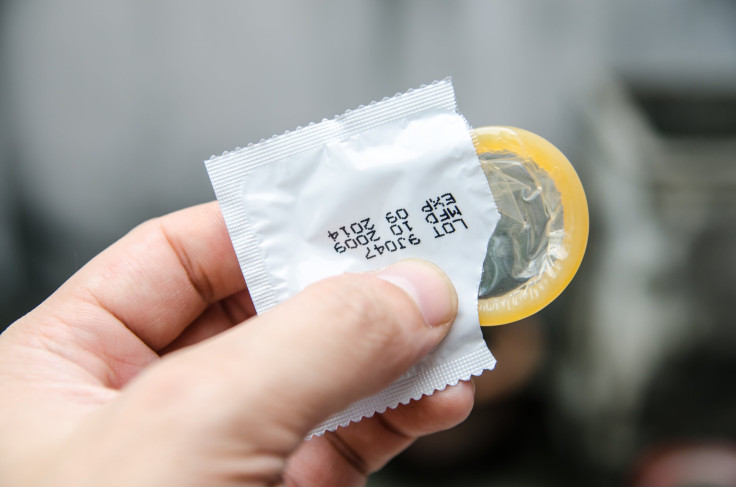 Adult film star Lorelei Lee, along with more than 500 porn performers, is fiercely working to strike down a bill that would make condoms in porn a requirement rather than a choice. Although it seems strange that porn stars are objecting to a law meant to protect their health, and even lives, one has to admit that Lee does has some valid points as to why AB 1576 may not be such a good idea after all.
Lorelei Lee's transition to political activities isn't the first time the adult actress has broken down porn stereotypes. In 2009, the Buffalo, N.Y., native enrolled at the prestigious New York University to pursue a Master's Degree in Fine Arts, the NY Daily News reported. Today, she stands as an advocate against the passage of AB 1576, a bill that would mandate condoms and STD testing in the California adult film industry.
The law, which will be voted on tomorrow, sounds amazing, right? Well, maybe not so much. According to Lee, instead of protecting porn stars, the bill's passing will further endanger them by pushing more production companies to shoot illegally. "When our jobs are illegal, they not only become more dangerous, they also become more stigmatized," Lee told Salon. The actress feels that porn stars already face enough discrimination in areas such as job and housing applications.
In her opinion, "the question of our livelihood moving underground becomes one of survivial." Lee just may have a point. Usually when an activity is forbidden it encourages the restricted to simply carry it out in clandestine form, and this is exactly what Lee is predicting may happen in the adult film industry.
Even the mandated health exams seem like a double-edged sword when viewed from a sex worker's point of view. They raise the issue of privacy, and Lee believes the law would in actuality "mandate that we 'consent' to the sharing of 'information' with the Department of Industrial Relations as a precondition to being hired," the actress told Salon. In a field as prejudiced as pornography, having no privacy would but workers at danger of exposure to "discrimination and negative stigma for working in adult films," the Erotic Service Providers Union of California, explained in their blog.
Nina Hartley, another porn performer, puts the risks of a porn actor into an understandable perspective. Each job comes with risks and workers are aware of these risks before accepting the position. "I don't personally do construction because I don't want to fall off a 10-story building," Hartley explained. Performers fear that many adult film production companies would start "a mass exodus" out of California, Lee told Salon.
Published by Medicaldaily.com