Pre-Ordering School Lunch Leads To Healthier Choices, New Study Finds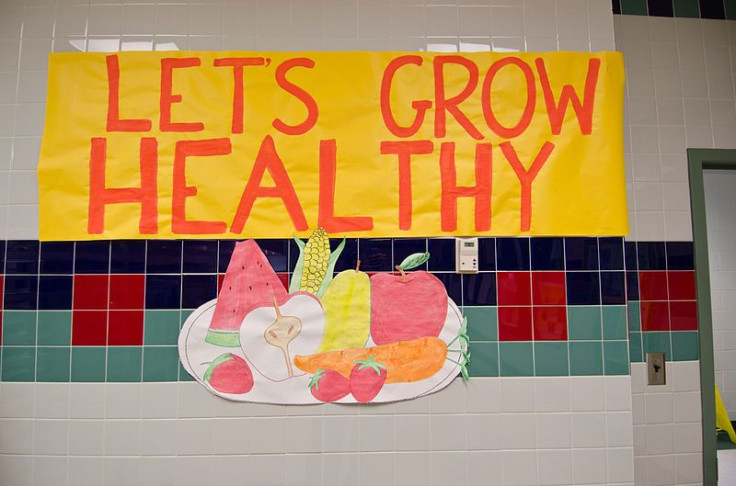 In January 2012, the U.S. Department of Agriculture (USDA) passed a series of regulations designed to make school lunches more nutritious, which required schools to increase whole grain offerings and make students select either a fruit or vegetable with their purchased lunch.

However, if there's one thing we all know, it's that forcing children to eat healthy is no easy task.
The question, then, for administrators of school lunch programs is: How do you get kids to choose a healthy lunch?
In a study funded by a grant from the USDA, researchers from Cornell University examined whether having students preorder their school lunch entrée online improves the healthfulness of their selections. It appears that hunger-based, spontaneous decisions - much like an adult grocery shopping while hungry - lessen the chance that students will make a healthy choice. In fact, healthy entrée selection was diminished by 48 percent and unhealthy entrée selection was increased by 21 percent when the children did not preorder online.
A total of 272 students in 14 classrooms from two elementary schools in upstate New York participated in the study. Located in a predominantly white (96.6 percent) county, the schools offered free or reduced-price lunches to 55 percent of the students. Using an electronic system, students preordered their lunch entrée over a four-week period at the end of 2011.
Results showed that when students preordered their entrée, 29.4 percent selected the healthier entrée. Yet only 15.3 percent chose the healthier entrée when choices were made on the spot.
"A simple environmental change - preordering - can prompt children to choose healthier food," concluded Andrew S. Hanks, a post-doctoral research associate at the Dyson School of Applied Economics and Management at Cornell University and the study's lead author.

Hanks' study, which is published in The Journal of Pediatrics, promotes the idea that small, inexpensive changes can be made to school cafeterias in order to influence children's choice of healthier foods.
In 2011, The National School Lunch Program provided nutritionally balanced, low‐cost, or free lunches to more than 31 million children each and every school day. The federally-assisted meal program operates in over 100,000 public and non-profit private schools and residential child care institutions nationwide.
Published by Medicaldaily.com