What Feeds The Prescription Painkiller Epidemic? 6 In 10 Patients Prescribed Opioids End Up With Leftovers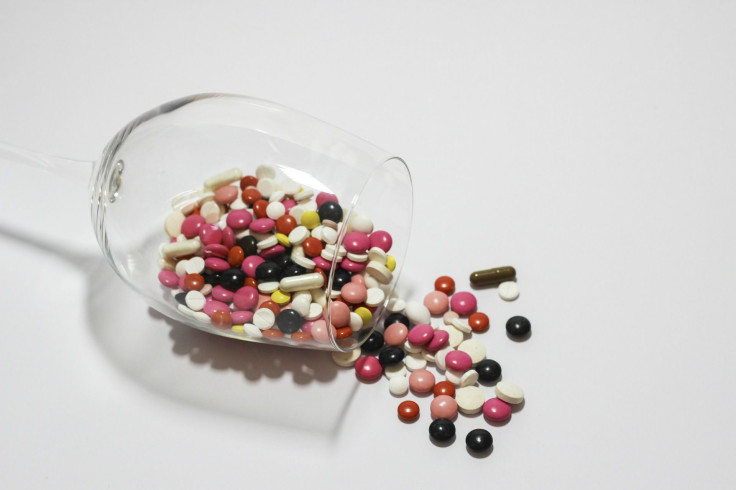 The overprescription of painkillers by general practitioners has led to a rampant opioid abuse problem in the United States in recent years, with over 165,000 Americans having died from prescription opioid-related overdoses since 1999. Due to a lack of regulation and education when it comes to common opioid drugs, like methadone, oxycodone, and hydrocodone (all of which are used in some way to treat acute or chronic pain), the U.S. has witnessed an opioid abuse epidemic. New research suggests that in addition to doctors prescribing pain meds way too liberally, it's also likely that most patients were given too many pills to begin with, leaving them with leftovers to abuse later.
The study, published in JAMA Internal Medicine, found that six in ten patients prescribed painkiller drugs ended up with extra pills, and many store them away for later use. The researchers also found that almost half of the people involved in their survey didn't know how to safely keep their medicine at home, out of reach of children or other addicted adults, or how to effectively dispose of it either. Less than seven percent of participants used the "take back" programs that allow patients to return leftover pills to pharmacies, police, or the Drug Enforcement Administration.
"These painkillers are much riskier than has been understood and the volume of prescribing and use has contributed to an opioid epidemic in this country," said Alene Kennedy-Hendricks, an assistant scientist in the Department of Health Policy and Management at the Bloomberg School, in a press release. "It's not clear why so many of our survey respondents reported having leftover medication but it could be that they were prescribed more medication than they needed."
In the study, the researchers analyzed data on 1,032 American adults who had used prescription painkillers in the past year. About half (592) of the participants were no longer taking the meds, but some 60.6 percent reported having leftover pills. Among those with extra pills, 61.3 percent reported keeping them for the future instead of getting rid of them, hinting that a good chunk of the participants might be abusing them later on.
But perhaps one of the biggest issues with leftover pills is the tendency patients have to give friends or others the pills, opening the door for others to get hooked. The researchers found that one in five of the participants had shared their meds with another person. "The fact that people are sharing their leftover prescription painkillers at such high rates is a big concern," said Colleen Barry, a professor at Bloomberg's Center for Mental Health and Addiction Policy Research, in the press release. "It's fine to give a friend a Tylenol if they're having pain but it's not fine to give your OxyContin to someone without a prescription."
The researchers conclude that the widespread problem will need to be solved with a new approach, in which doctors curb overprescription while educating patients on how to dispose of leftover pills properly and store them safely away from others to use. Fortunately, some prescription drug monitoring programs can be effective in reducing the amount of painkillers distributed to patients. And the CDC issued guidelines this year to help steer primary care doctors into a safer direction when prescribing opioid medications.
"We're at a watershed moment," said Barry in the press release. "Until recently, we have treated these medications like they're not dangerous. But the public, the medical community and policymakers are now beginning to understand that these are dangerous medications and need to be treated as such. If we don't change our approach, we are going to continue to see the epidemic grow."
Source: Kennedy-Hendricks A, Gielen A, McDonald E, McGinty E, Shields W, Barry C. Medication sharing, storage, and disposal practice among U.S. adults with recent opioid medication use. JAMA Internal Medicine , 2016.
Published by Medicaldaily.com