Problems Arise in World's First Triple Limb Transplant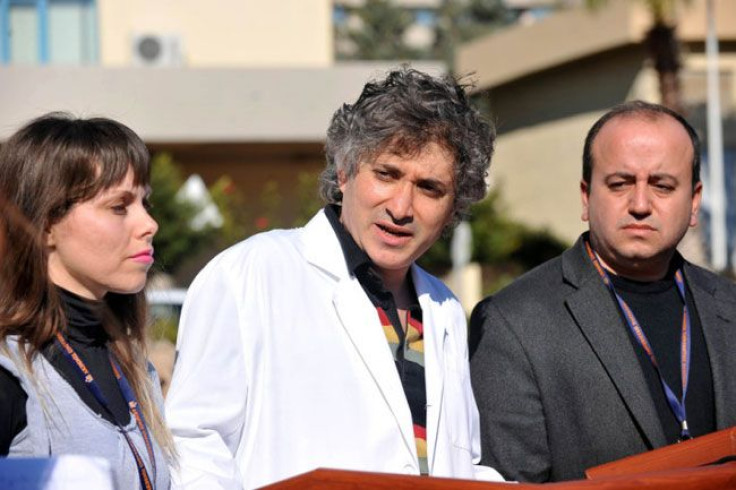 A Turkish doctor whose 25-member team performed the world's first triple limb transplant which consisted of two arms and a leg, said that the leg was removed on Sunday due to tissue incompatibility.
Dr. Ömer Özkan said that the 34-year-old Atilla Kavdir is in stable condition after the leg removal operation on Jan.22, a day after he received two arms and a leg transplant and that Kavdir was "doing well".
Kadvir lost his arms and right leg when he was 11-years-old when he electrocuted himself when he tried to scare away pigeons by hitting a power line outside his home with an iron rod.
Before the operation, Kavdir had said that he looked forward most to holding his children in his arms.
Dr. Özkan also said that another patient who received Turkey's first-ever face transplant from the same donor is in stable condition.
According to medical reports, the full face transplant lasted nine hours, and the limb transplants took 12 hours.
"We have a critical 10- to 15-day period ahead of us for both operations, but if we pull through this period, we will make history," Dr. Özkan said to Turkish Weekly.
Dr. Özkan had also acknowledged the donor's family and said that it was the first time in the country's history that a family donated face and limbs at the same time.
Surgeons at Akdeniz University Hospital performed the both transplant operations using the limbs and face of 39-year-old Ahmet Kaya, who died Jan. 20 after being in a coma as a result of a suicide attempt 12 days before.
Doctors in Germany carried out the world's first double-arm transplant in 2008, and the first double-leg transplant was conducted in Spain in July 2011.
More than a dozen face transplants have been conducted around the world, and the first transplant was done on a French woman who was mauled by her dog in 2005.
Published by Medicaldaily.com